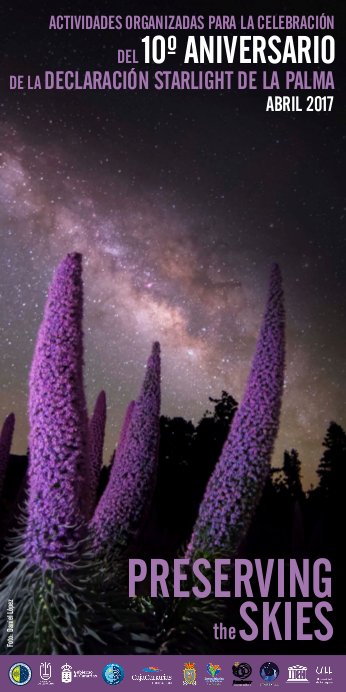 Next week will be the 10th anniversary of the Starlight Declaration. Among other things, it says,
An unpolluted night sky that allows the enjoyment and contemplation of
the firmament should be considered an inalienable right of humankind
equivalent to all other environmental, social, and cultural rights, due to its impact
on the development of all peoples and on the conservation of biodiversity.
Since the declaration was made on La Palma and we have a great night sky, we're celebrating the anniversary here. There's a conference on Preserving the Skies, and lots of activities for the general public. On Friday on the 21st all the public lighting will be turned off from 10 pm to 11 pm, and there'll be activities in each municipality.