Today is Mother's Day in Spain, which is a relatively recent thing. In fact the first place in the country to have it was the village I live in, San Jose de Brena Baja. The custom was started by a local writer, Felix Duarte, who emigrated to South America very young (fifteen, I think) and sent a lot of letters back to his mother. When he finally came back to San José, he persuaded the Town Hall to have a fiesta for mothers. The Plaza in the centre of the village is called "Mother's Square."
People wear flowers; red if you're mother's still living and white if she's died. And I got a bottle of perfume and a lovely hand-made card.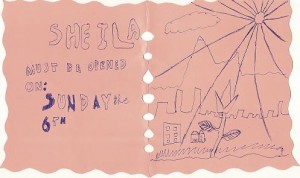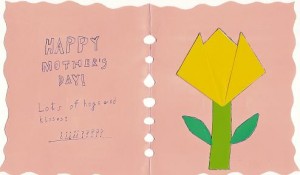 Then I went to the flea market in town with a friend. It's quite a small one, only about twenty stalls, but it's still fun. I bought myself a second-hand necklace and some plants for the garden. Also a little ring of a tortoise, to remind me to get on with the novel.
Julio had a friend round for lunch, so afterwards I did the comments for Heroicstories. Then whenthe friend left to go to a party, we went round to Ana's. Now Ana is Julio's godmother, and she was his nanny when I worked full time at the observatory. For years we've called her "Julio's other mother", so of course he had to see her on Mother's Day.
And now the day's almost over.