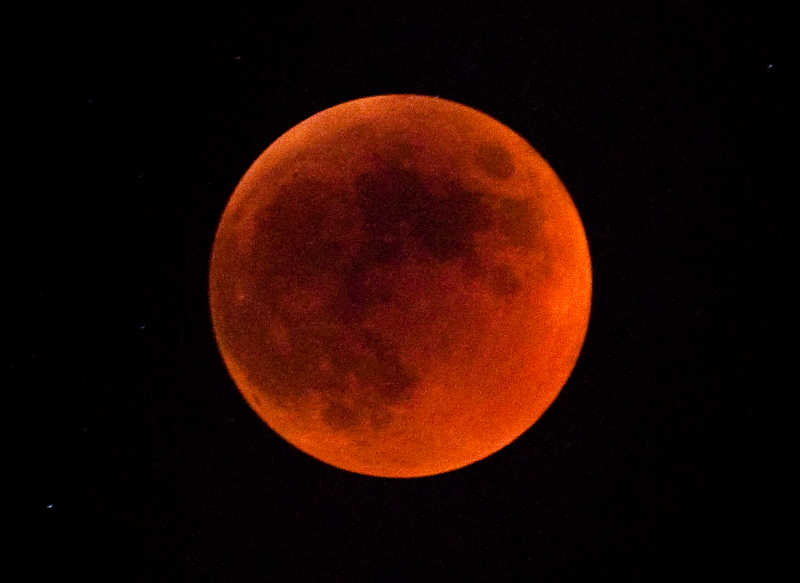 The Canarian Tourist Board will be live streaming tonight's lunar eclipse at http://www.thebestclimateintheworld.com/geminidas starting just after 2 am Canarian (and London) time. Just to remind you, the moon is at almost its closest approach to the Earth, so it's will be a supermoon – noticeably bigger than usual.
And at about 6:30 pm, the moon should rise behind the shadow of the island on the sea.
If you're on La Palma, you'll be able to see the eclipse anywhere on the western side of the island that isn't covered by clouds. IT should also be visible from much of the eastern side, at least until the moon sets behind the ridge. Please note that lunar eclipses last very much longer than solar ones, because the Earth's shadow is much bigger than the moon's. The moon will look noticeable different from 01:07 am – 04:27 am, wioth the total eclipse running from 02:11 – 03:23 am.
Please don't go up to the observatory itself, as your car headlights will ruin the scientific observations. Think twice about going elsewhere on the Caldera rim because parking is very limited elsewhere on the Caldera rim, and remember that you'll have to drive down hundreds of hairpin roads in the dark.