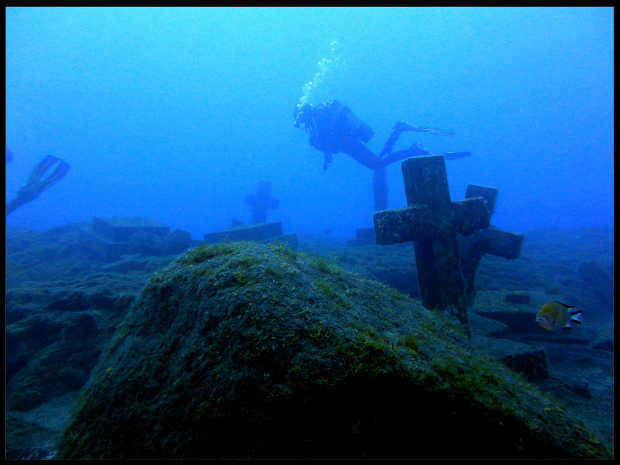 The Tazacote martytrs have an unusual memorial – 18m underwater at Malpique, the site where they drowned. There are 40 crosses, one for each of the victims.
The memorial was created in 2000, and I'm told that it's easy to visit even for novice divers.
The photo was taken by Christian Carlos Tdo. Rguez who is a local diving instructor and ecologist.