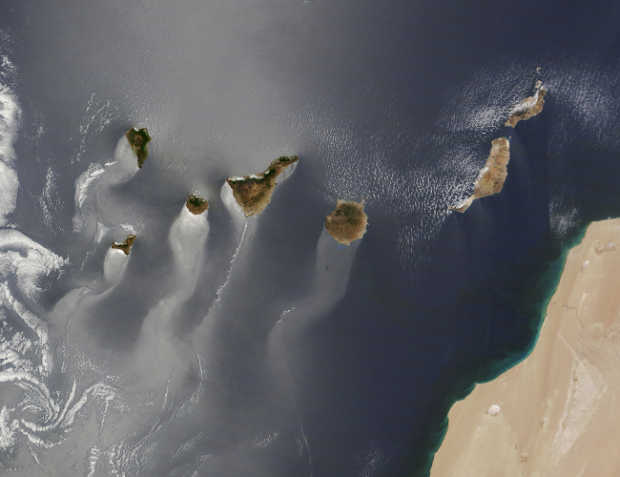 Every year NASA holds a competition to chose the best photo of Earth. The Canary Islands won this year's Tournament: Earth is again. (Last year's winner was a photo of the submarine eruption off El Hierro.)
The Canary Islands sit in the trade winds and the Canary current, both of which come from the north east. This photo, taken by NASA's Terra satellite on June 15, 2013, shows long shiny areas of sea stretching downwind and downstream from each island. This is because the sea is either rougher or smoother (probably smoother) on the leeward of the islands.
You can also see a long trail of cloud coming off Tenerife, looking like smoke from a cigarette. That's caused by Mt Teide, which is 3,718-metres (12,198 ft) high.