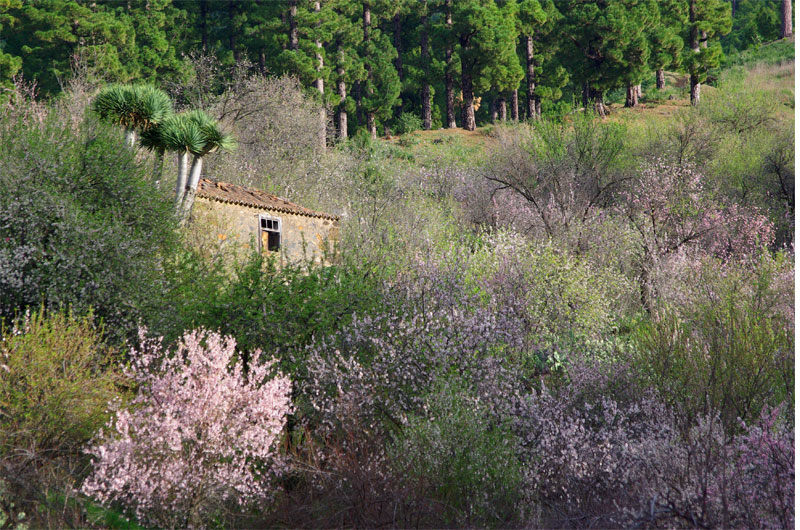 The almond trees have blossomed early this year.
Most of the almond trees are in Puntagorda and Garafía, although there's a good number in El Paso too. They produce small, rather bitter almonds which are out of fashion and don't fetch a good price, (although I enjoy a saucer of toasted almonds with a glass of wine) so that most people don't harvest the almonds, or only harvest for their own use. But the trees are still there, and in places we have a magical annual display where the whole hillside turns pale pink.
This usually happens at the end of January/early February but we've had an exceptionally warm winter and this years display is already past its best.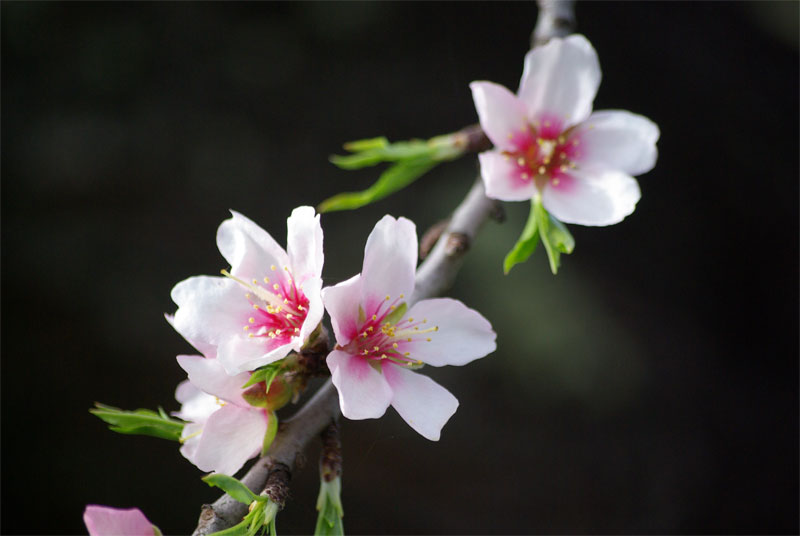 Since the almonds at lower altitude blossom first, I went looking for photo opportunities at higher altitudes. These are from the LP 111 side road from Las Brecitas to Tinizara. Yet again, I wound up thinking how lucky I am to live here.