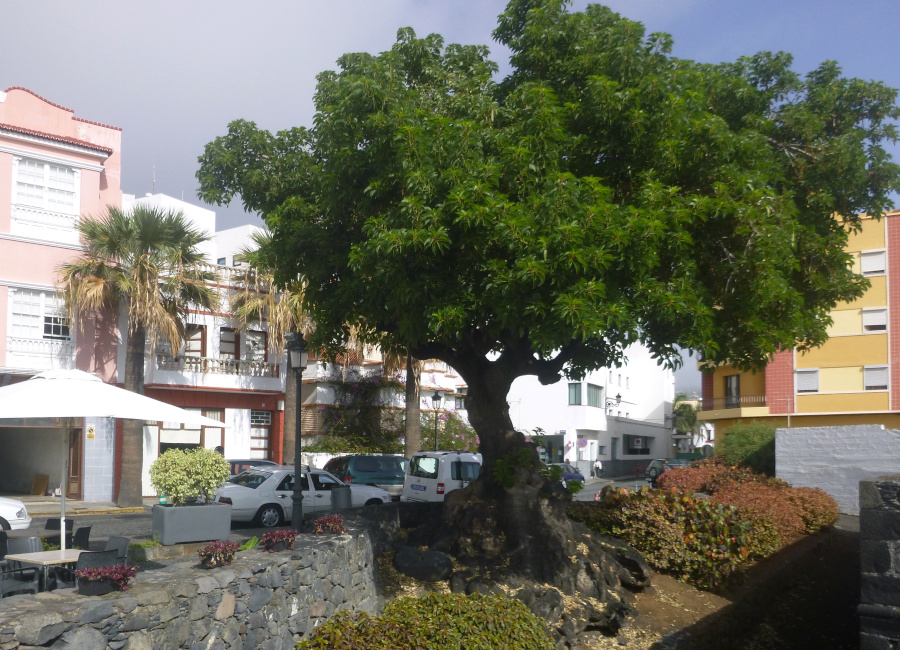 There's an ombu growing outside St Catherine's fort in Santa Cruz de La Palma.
What's an ombu?
Well it's as big as a tree and it looks like a tree, but it sort-of isn't one really. For one thing, the trunk isn't wood – you can cut it with a knife. this one has a main tunk 90 years old, but the base is about 420 years old. Eventually the trunk will drop off and a new one will grow, which is why the base is so knobbly.
The Latin name is Phytolacca dioica.