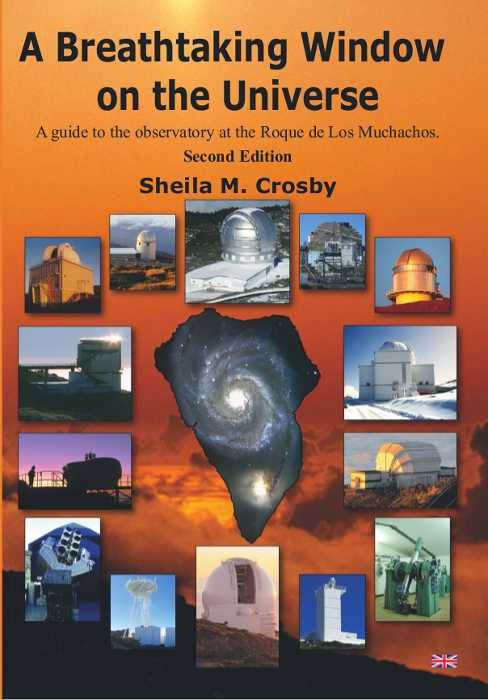 This is from Amazon.co.uk. You can also buy the book here.
Sheila Crosby's enthusiasm for La Palma's Roque de los Muchachos observatory and her delight in how it reveals the universe to us spills off the pages with clear and simple explanations sweetened with playful humour.

Sheila has a rare gift of using everyday words to explain the science and technicalities she obviously understands as a professional with no trivialising. Add clearly coloured technical illustrations stripped of complication and plenty of photographs placed where the reader needs them and her book becomes a warm invitation to discover exactly what the observatory is and what it does.

Read it and you'll want to go and learn more or, if you've been before, go again with this book as your companion where the harsh landscape with those strange shapes looming over you could almost be on another planet.

Walk the path GR131 by the Observatory and you'll pass a white box with no obvious purpose. Sheila explains it's one of a pair of artificial stars. At night one of the telescopes is calibrated by being pointed at a spot of light shining from each one. Helped by this book just a pair of boots gets you to a star!