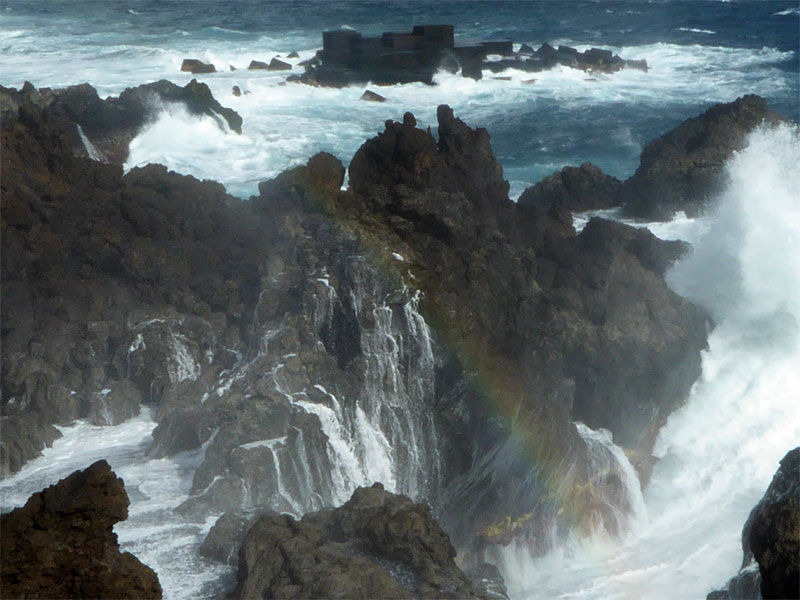 This morning I went for a walk at Los Cancajos with a friend. You can swim at Los Cancajos most days of the year. As you can see, today wasn't one of them. The sea was very rough so we took photos instead. I'm rather pleased about the first one, since I worked out that if I went and stood in a certain place, there might well be a rainbow in the spray.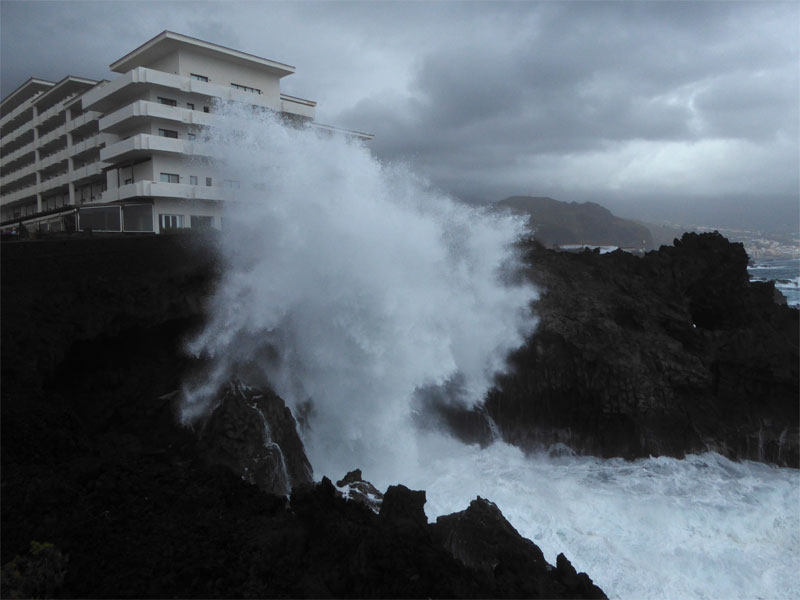 The waves were spectacular just below the Taburiente hotel.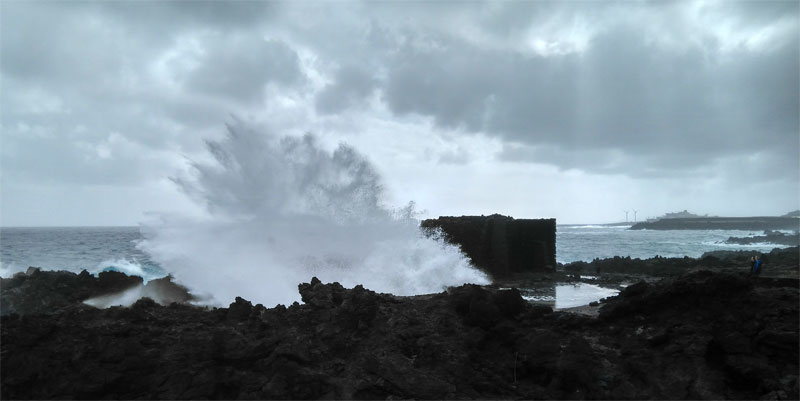 Near the south end of Los Cancajos there's an old salt works which had two wind driven pumps to lift the seawater into the shallow ponds. The pumps haven't worked for a long time but the buildings are still there. Today they were disappearing under the spray from the bigest waves.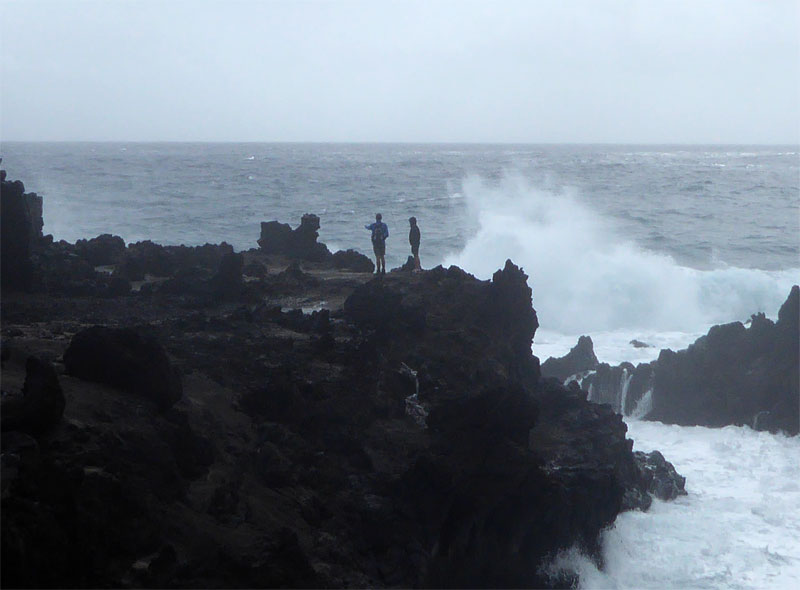 And at the very south end of the village there's a blow hole. Today it was spectacular.