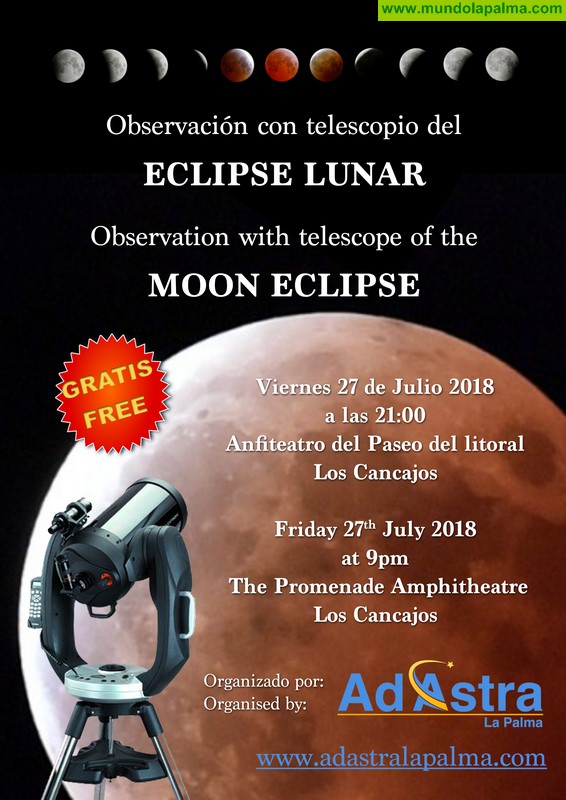 On Friday night the moon will be blood red when it rises. this is because the Sun, Earth and Moon will be in a straight line, and the moon will be in the Earth's shadow. But the Earth's atmosphere acts like a prism, sending red sunlight into that shadow. Instead of going completely dark, the moon will be blood red.
Lunar eclipses are less common than solar ones, but when it happens you can see it from almost half the planet.
Friday night's eclipse is unuallay long,because the moon goes right through the centre of the shadow. In the Canary Islands, the moon will already be red when it rises at about 9 pm, and will stay completely red until 10:13. Then as the moon moves out of the shadow, the red will slowly slide off the disc and the moon will return to normal at half past midnight.
Ad Astra will be on Cancajos sea front at the ampitheatre, and you can see the eclipse through a telescope for free.