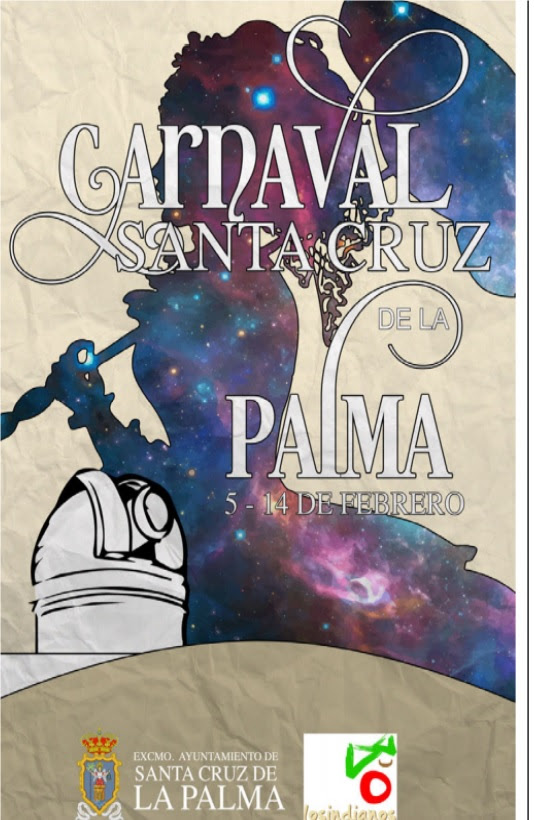 UPDATE: Correct date for the 60s wedding Sorry for the gap in posting. I've had flu, so I missed the start of Carnival.
Here's the program for Santa Cruz:
The rest of the program is HERE.
And here's the program for Los Llanos: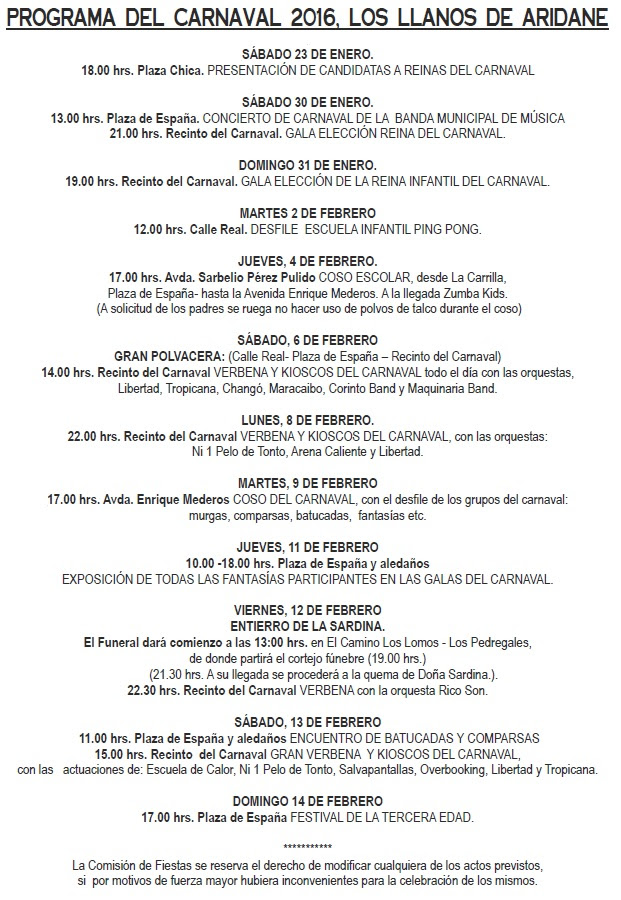 Other dates worth noting: Los Sauces will hold the 60s wedding on Sunday 14th at 6pm. and the sardine's funeral on Saturday 20th at 9:30 pm.