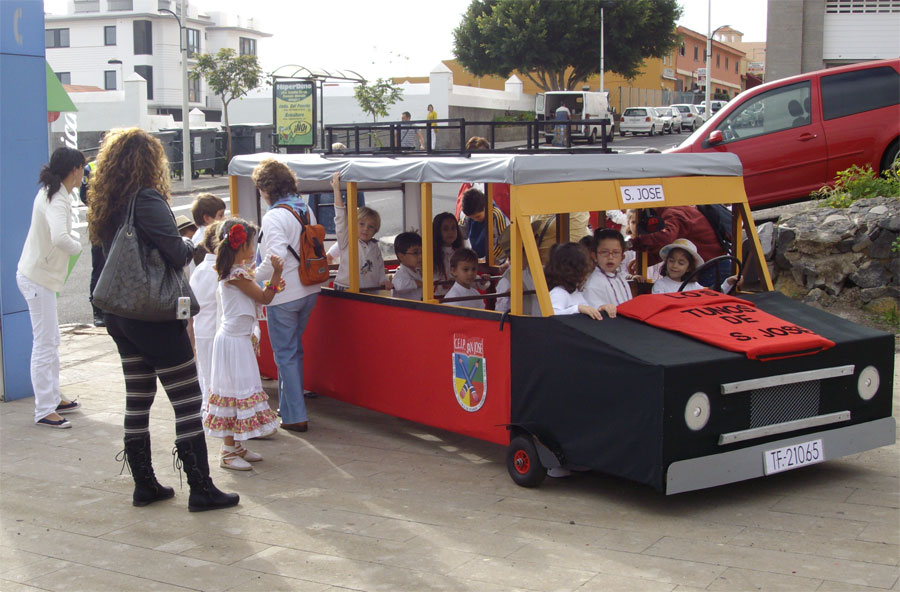 Like the rest of Spain, La Palma celebrates Carnival in the week before the season of Lent. I always say people are making sure they have something really juicey to repent, but these days most people just regard it as a darn good excuse for a party.
It wasn't always that way. Franco banned Carnival. It's always been a time when people could say and do things they wouldn't normally get away with, and perhaps he didn't want people walking aruond with placards asking inconvenient questions. Perhaps, more seriously, he thought that a couple of thousand people in the with several drinks inside them might turn into "Occupy La Palma." Or perhaps he just felt that people should be working hard instead of having fun.
So there was no public Carnival organised by local government. Instead every social club on the island held a "Winter Fiesta" that week, complete with fancy dress.
These days the town halls organise carnival. The programme for Santa Cruz de la Palma is here
Los Llanos de Aridane is here.
I expect tourist information offices will have the local programmes.