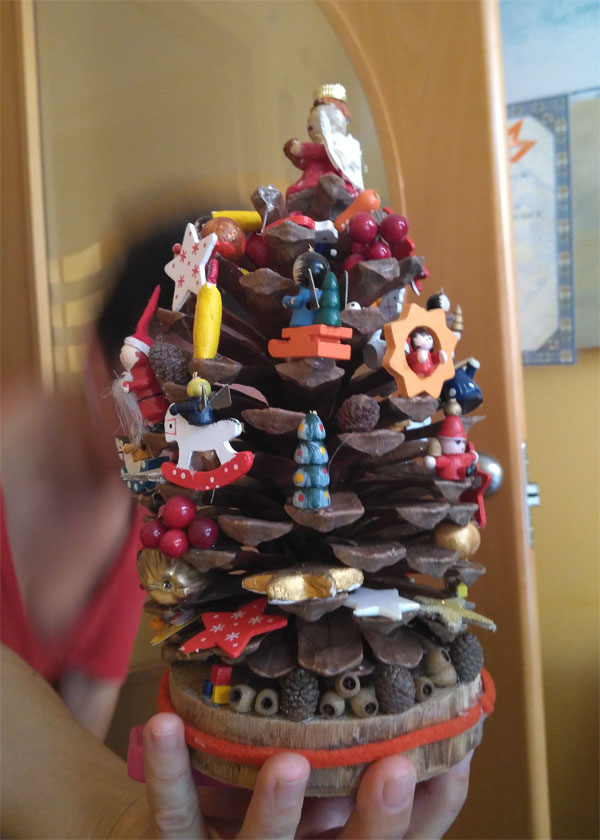 When I arrived on La Palma in 1990, Christmas trees were a new, foreign idea, so they were expensive. Most people had nativity scenes instead, and they still do. Since then, Christmas trees have become much commoner, and cheaper.
Since trees were expensive quite recently, I still see creative alternatives. The one above belongs to a friend, and it's about 8 inches high. The one below is made from an dried agave flower.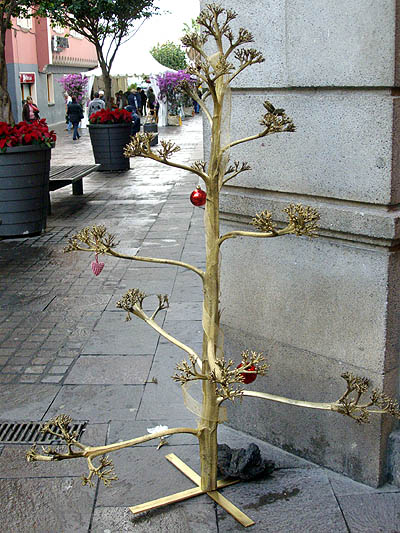 My favourite so far this year is the tree in the silk museum, decorated with dyed silk cocoons and a star made of silk bobbins.