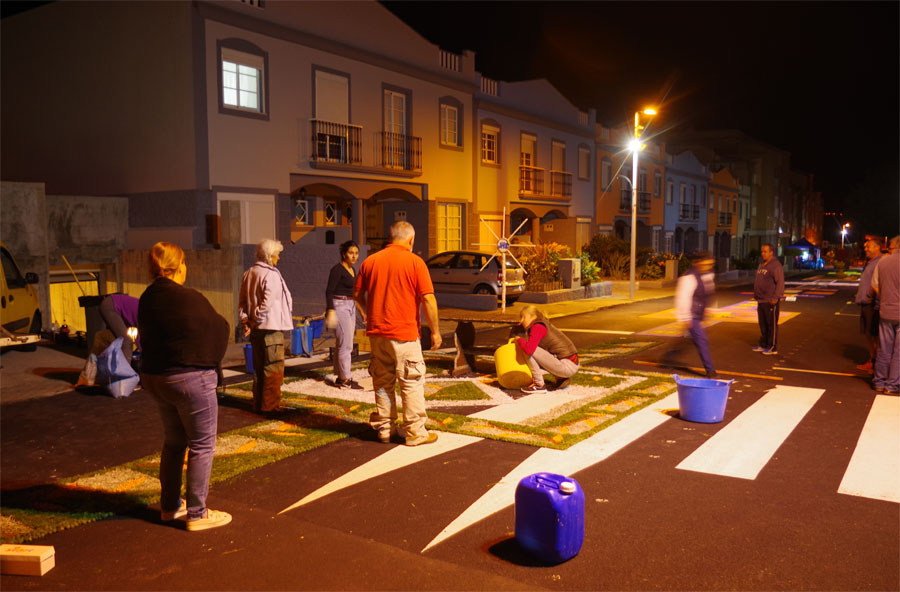 San Jose also has decorative carpets for Corpus Christi, put they're not created until Saturday night, ready for the Sunday procession. Like Mazo, different groups each do their own carpet. Unlike Mazo, most of the carpets are made with coloured salts. The result looks very different.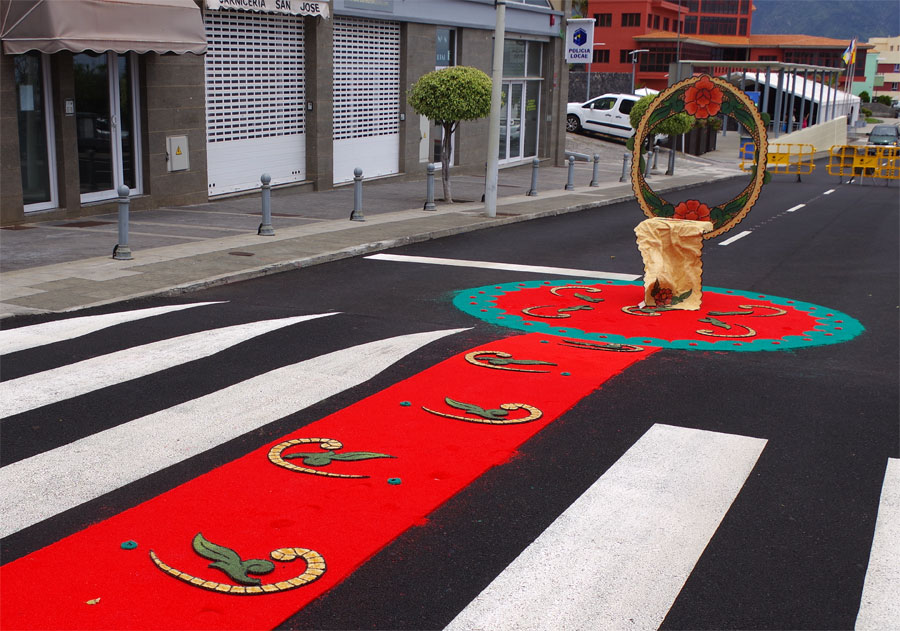 Like a lot of the local fiestas, it's all much more atmospheric at night. This year they had live music to entertain the workers.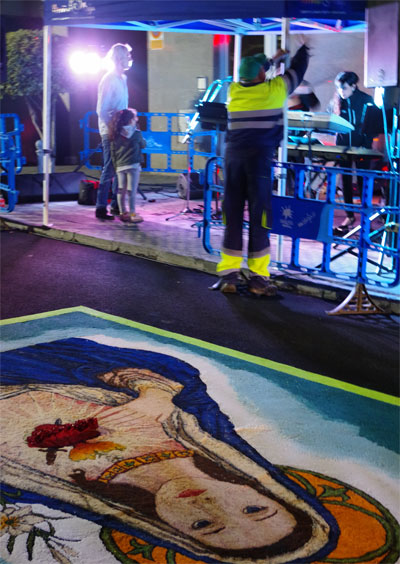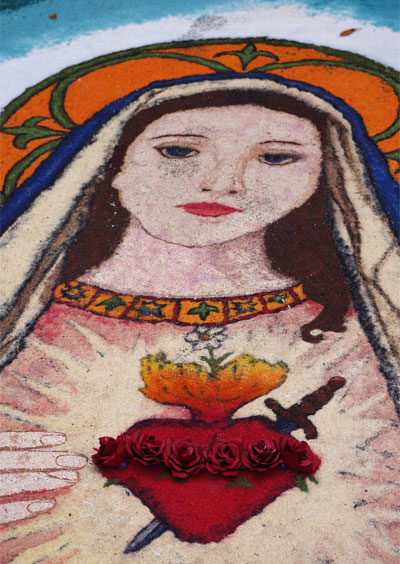 As usual, I found the children's carpet charming.
You can see pictures of last year's carpets here which show more of the technique used.