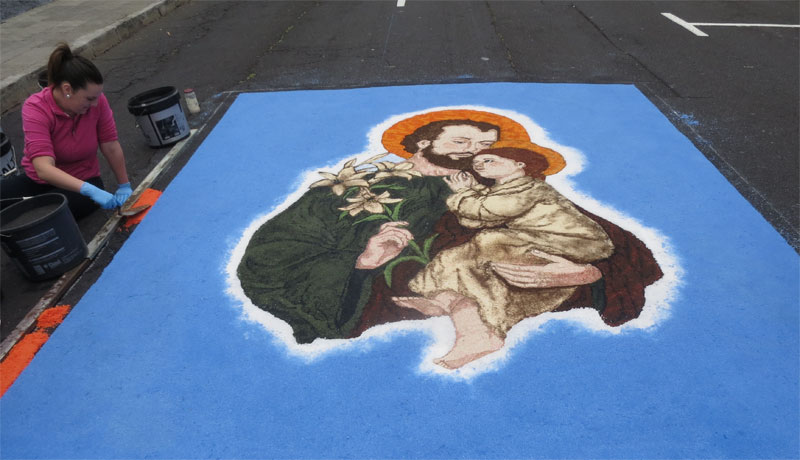 Corpus Christi is also celebrated in San Jose, but the decorations are put up on Saturday evening ready for Sunday. They stay up all day on Sunday and are cleared on Sunday night. Meanwhile the one-way street below the main street becomes two way, so you can still drive from one side of the village to the other.
In previous years I've posted photos of the finished carpets. Just for a change, here are photos of the carpets being made. The artists usually start by taping down a large sheet of brown paper with the design drawn on it. Then they use buckets full of already-dyed salt to fill in areas. This is harder than it sounds, especially if you want sharply defined, curved edges.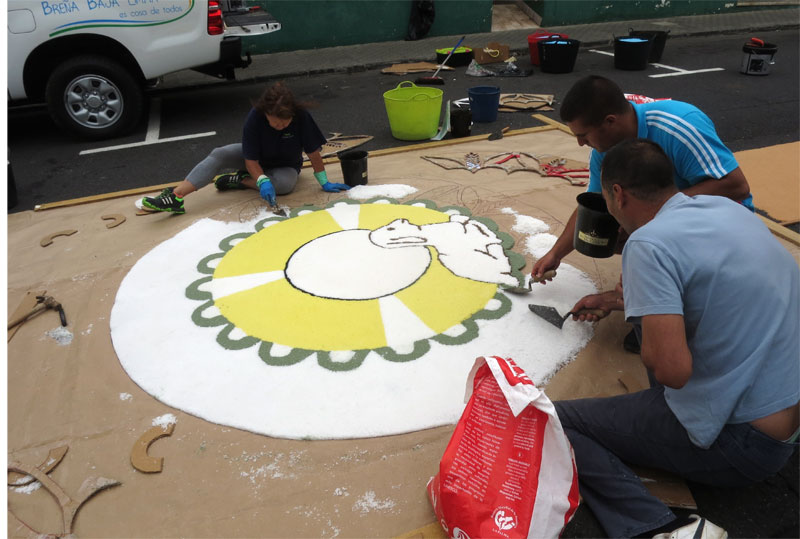 Smaller areas can be added on top with a stencil. Of course you have to be very careful not to disturb the base colour underneath.