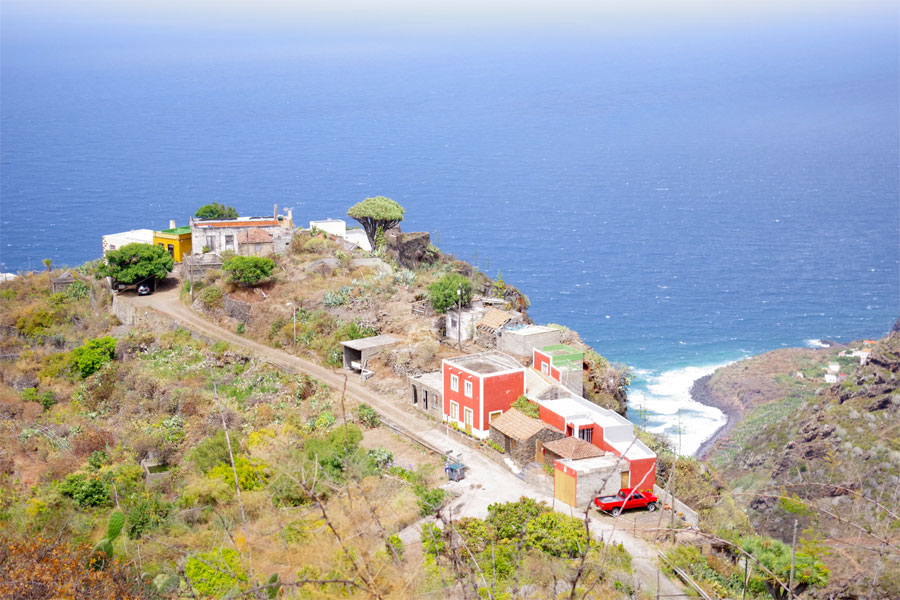 El Tablado is a little village in Garafia in the north of the island. It's rather remote, because you have to drive
about 50 km on the main road from Santa Cruz, and a further 6km down the side road to get to the top end of the village.

The Topo lookout point is near the fist cluster of houses (as opposed to isolated houses). It gives a spectacularview over the coastline. You can also see the scarily steep path towards Franceses.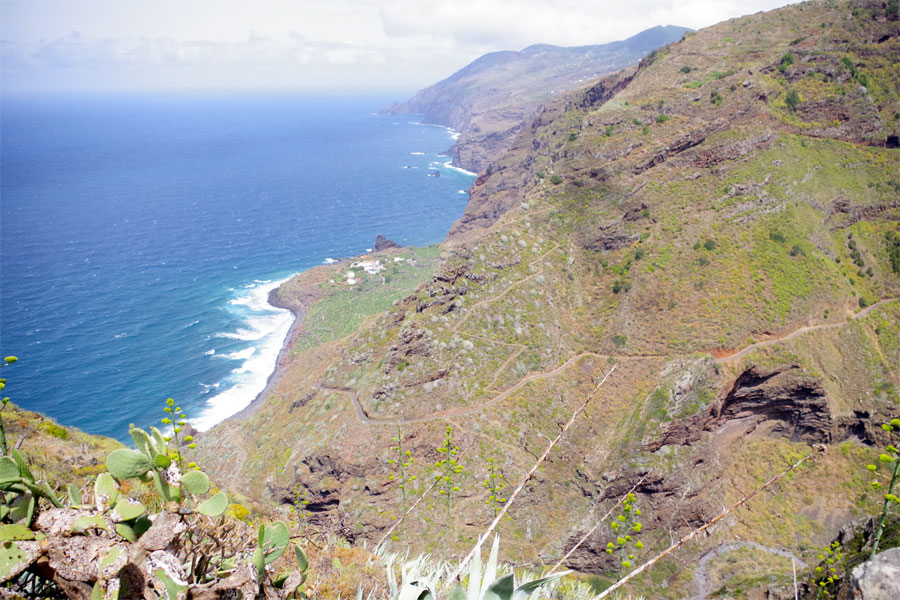 The whole village is very charming. In fact, it might be the prettiest village on the island, which is saying a good deal.