16th century Calvary in the church of Las Nieves

 

When La Palma was conquered (or invaded, depending on your point of view) in 1493, the Spanish empire also included what is now Portugal, Belgium and Holland. So settlers arrived from all these countries, quite often with surnames like Groenenberg or Van de Walle. Some of them became very rich, and spent a lot of money on their local churches. they used local builders, but the statues of saints were mostly imported from the Low Countries. This was the Renaissance, the time of Michelangelo, and not that long before Rembrandt. Many of these statues are gorgeous, even if you're not religious.
Most of them are carved from wood, and then painted to look very lifelike indeed. And you don't just find them in the bigger churches. Quite often, villages had much bigger populations in the past, and little out-of-the-way churches have amazing statues.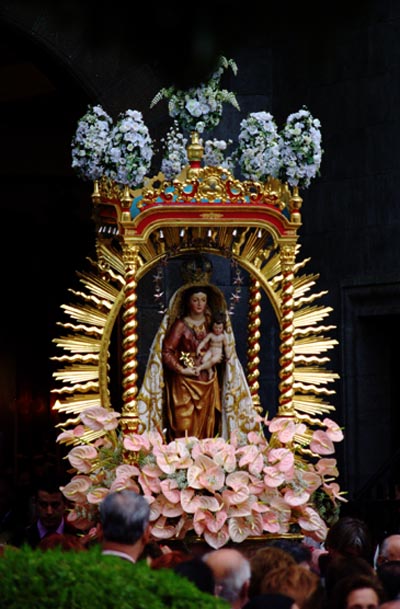 Our Lady of Monserrat, Los Sauces