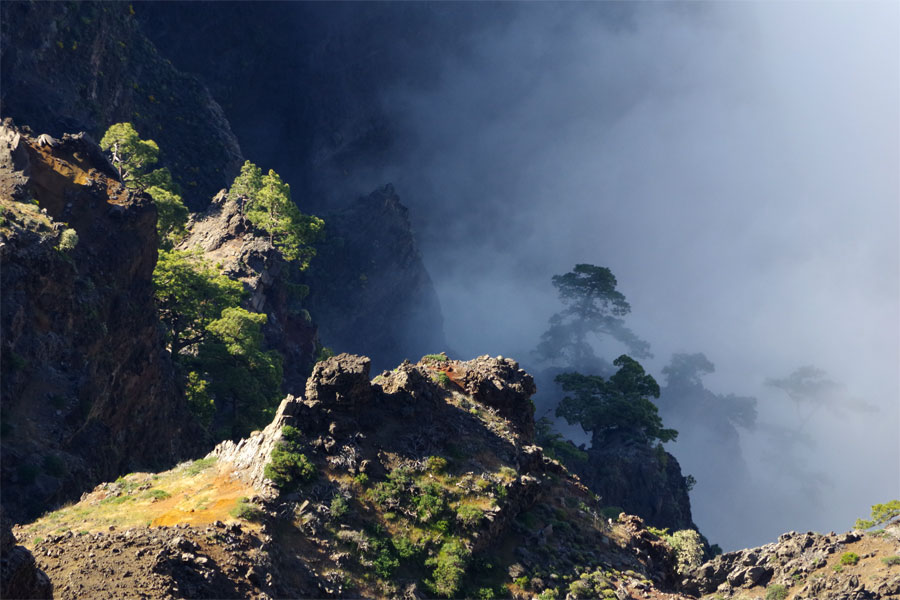 I love La Palma, and I believe that most British tourists who come here love it too. But you know, you can't please everybody all the time, and I occasionally hear of people who were very disappointed. That's a shame when you've saved all year for a holiday.
So who shouldn't come?
Well, the weather isn't quite as hot as the bigger Canarian resorts. You don't get much in the way of night life, although there are plenty of restaurants and quite bars. You won't get much English food. And the beaches are black sand, and not all that many of them.
The Los Tilos cloud forest doesn't have any tigers or lemurs. As one disappointed traveler said on Trip advisor, "It's just a load of trees." (And ferns and flowers and rare birds which may or may not show themselves). It's a botanist's paradise, because many of the plants grow only in the Canary Islands, and quite a few only grow on La Palma. My father practically jumped up and down like a two-year-old at Christmas, but if you don't know an oak from a beech, then it's just pleasantly green and cool.



On the other hand, if you're prepared to explore, La Palma has an amazing variety of stunning scenery, practically everywhere you look. Really active types can mountain bike or paraglide or scuba dive. Those who aren't so fit, like me, can hike or stroll through it. Couch potatoes can admire it from a car. We also have lovely old buildings, starlit skies and peace and quiet by the truckload.
So if you want to experience something new, come to La Palma. But if you want Blackpool Pleasure Beach with added sunshine and cheaper booze, forget about it. You'll be happier in southern Tenerife or Gran Canaria or Lanzarote.