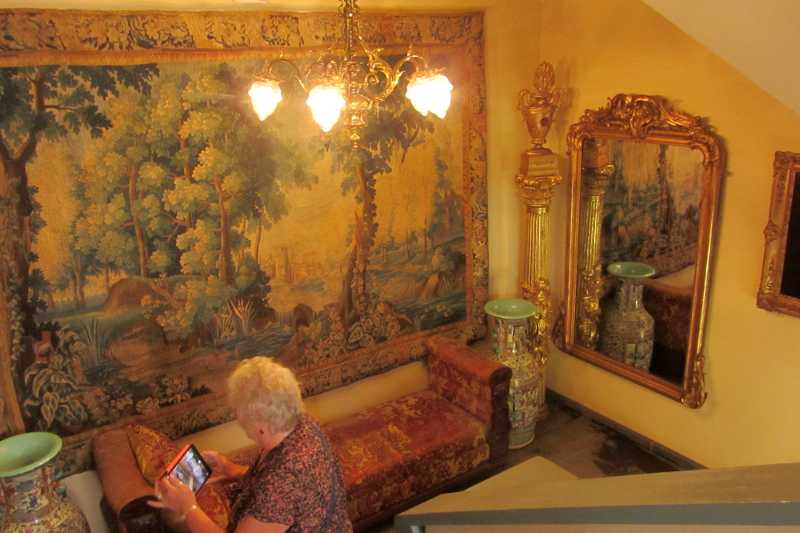 The poshest hotel on La Palma is both the newest and the oldest. That is, the hotel has been open for only three years, but the main building dates back to the 17th century. Hacienda de Abajo in Tazacorte was a sugar cane plantation and the main family house of the Sotomayor Topete family who owned quite a lot of the island, including an estate higher up (Hacienda de Arriba). The current owners belong to the same family, and they've done a beautiful job of restoring the house to include modern conveniences like air conditioning and wi-fi without spoiling the older parts. You have to look twice to see which part is the modern extension, partly because the doors, window frames etc are also old, recovered from demolished buildings. the garden also looks a lot more than three years old.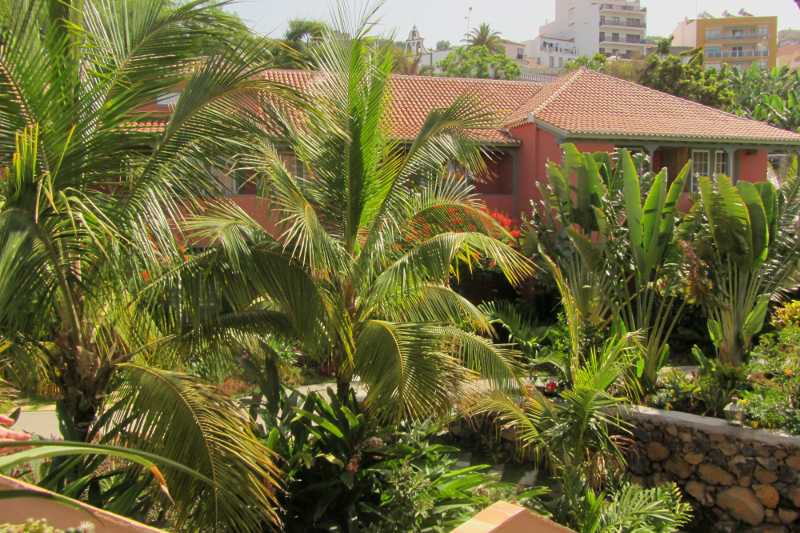 And then they filled the hotel with antique furniture and over 2,000 works of art from the 1st to 20th centuries. There are 7th century statues of Buddha from Thailand next to 17th century Spanish saints, and many, many paintings and tapestries. My favourite place is the reading room upstairs, filled with second hand books and squishy chairs. I just wanted to move in for at least a week.
Actually, I couldn't afford a week, but it's cheaper than you'd expect. Tonight, the cheapest double room is 241 € (for 2 adults). In October it'll be 216 €. I'd consider that for a special ocassion, like when I sign a 5-figure deal for the whodunnit.
I can dream, can't I?