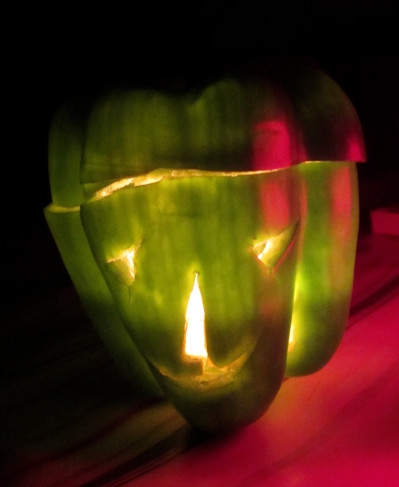 Halloween is not a traditional Spanish fiesta. Ten years ago, it was something the children learned about in English classes. But you know, kids love a chance to dress up, and they especially love an opportunity for legalised begging (and I was just the same). Naturally they love the idea of Halloween, and so do the shop keepers (obviously). And slowly, Halloween is becoming more popular. Don't be too surprised to see pumpkins, or to find pint-sized zombies and witches ringing the doorbell.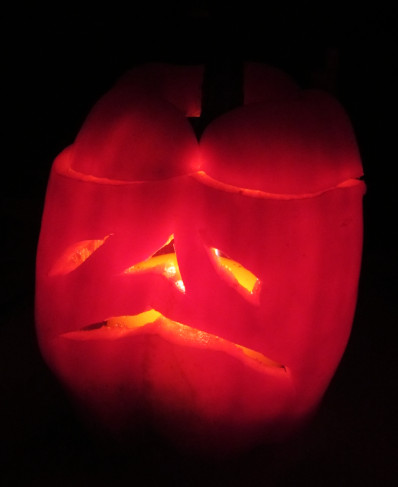 Years ago when i was a classroom assistant I decided to make the jack o' lantern early and take it to school. Then it seemed like a good idea to make myself a paper witches hat and wear black. At my son's suggestion I took a broom and wrote FIREBOLT 2000 on it (that was a huge success) .
I felt a bit conspicuous going to work since back then, nobody dressed up for Halloween. Oh well, it wasn't like anyone wuold see me taking the six steps from the front door to the car. So I put the hat on, picked up the jack o'lantern with one hand and the broomstick with the other and set forth.
The bus sailed past. Absolutely full since it was morning rush hour. Goodness knows what they all thought, but I hope I made people happy.