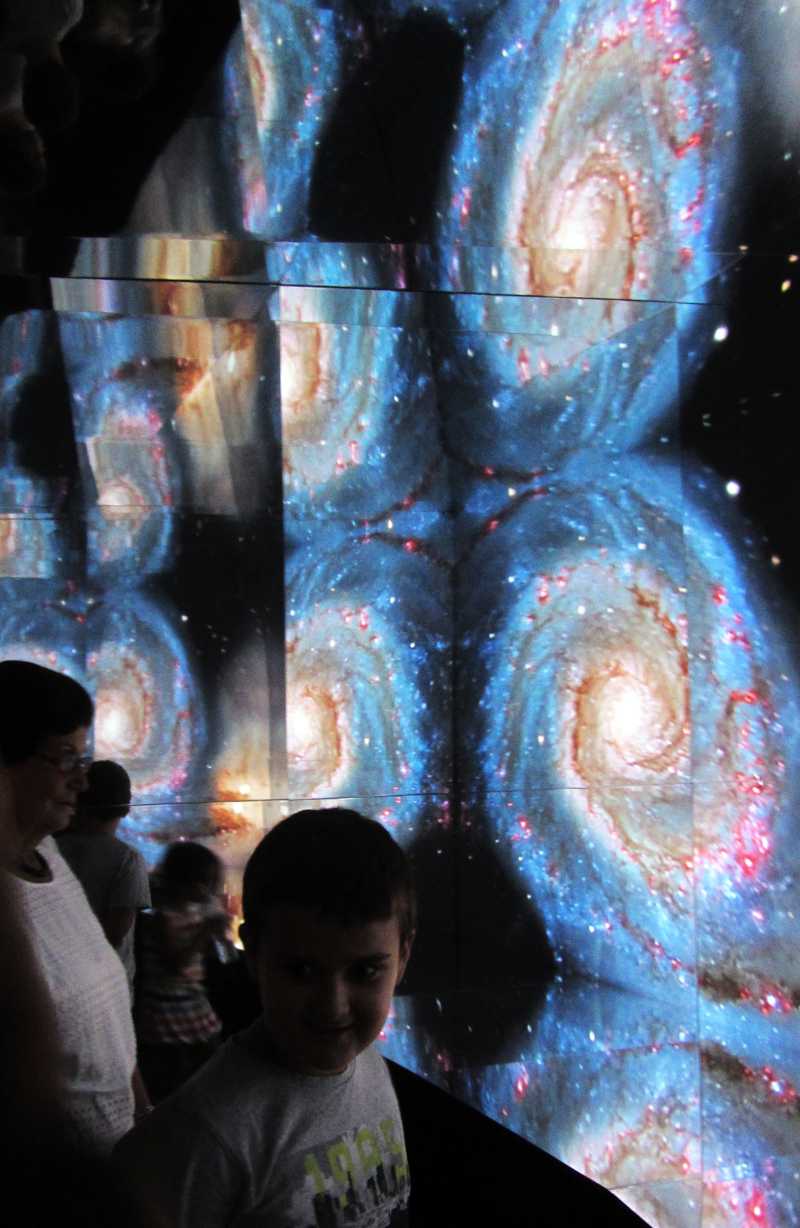 Happy 30th birthday to the Observatory at the Roque de Los Muchachos! The official inauguration was in 1985, attended by the royalty from Denmark, Holland, Spain, Sweden and the United Kingdom, and heads of state of Germany and Ireland. At that time there were only six telescopes on La Palma; now there are 17 of them.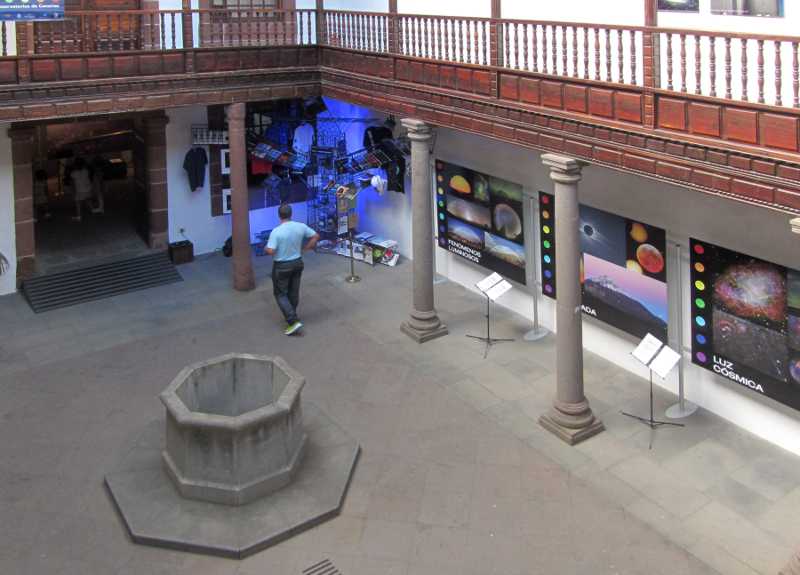 To celebrate, the Canarian Astrophysics Institute has a free exhibition in Santa Cruz de La Palma, with an emphasis on fun for all the family. One of the most popular exhibits is the kaleidoscope: a room where both side walls, the ceiling and half the floor are mirrors, with a breathtaking astronomical video playing onto the wall in front of you. You are inside a kaleidoscope: all the galaxies and nebulae appear to stretch out into infinity.
Upstairs there's a huge animated picture of the sun in all its fiery glory which you can control with gestures: hold out your right arm, and a flare shoots out to the right; lift both arms and the corona grows.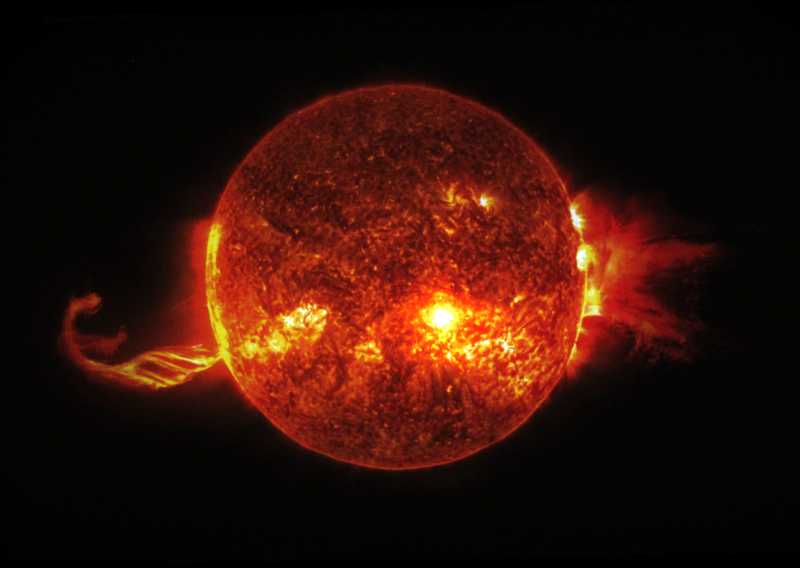 There are loads of gorgeous photos: nightscapes, telescopes, galaxies and nebulae , and historical ones of VIPs at the inauguration; plus videos of timelapses, telescopes tours, and astronomers talking about their work and the observatory.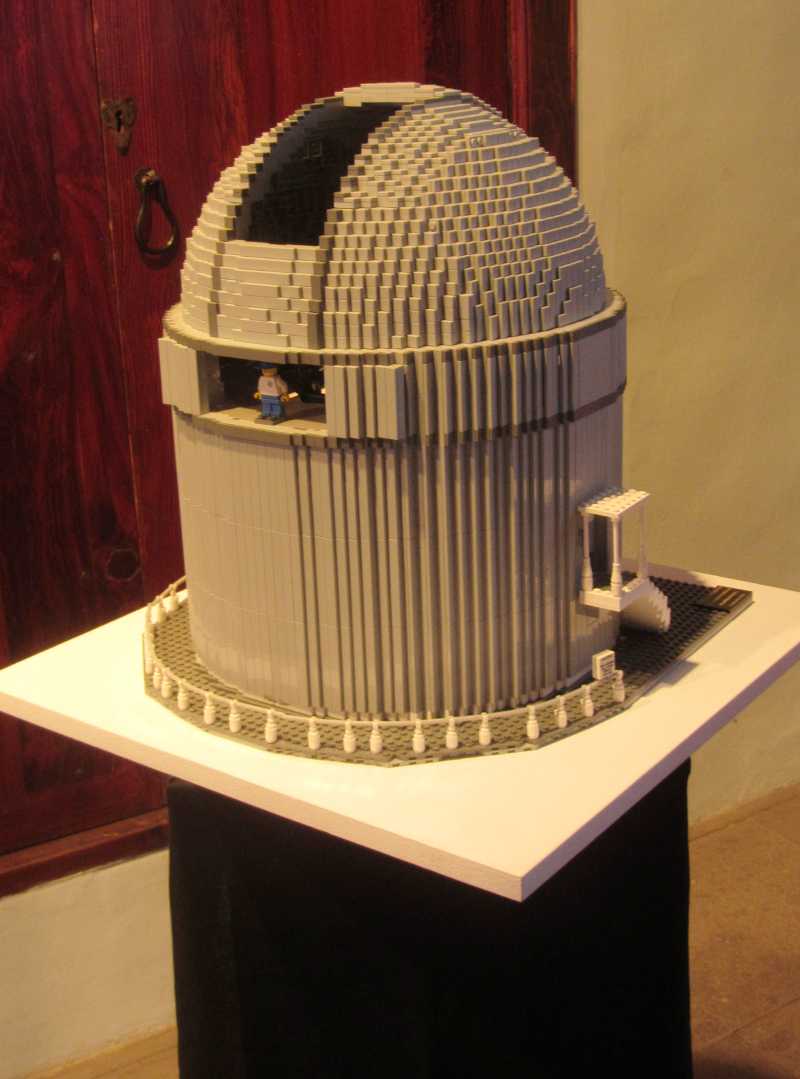 And then there's the model of the huge Gran Telescopio Canarias, and a Lego model of the Nordic Optical Telescope. Older children love the large touch screens with information about the various telescopes and scientific programs on La Palma and Tenerife. This exhibition will be in Palacio Salazar in Santa Cruz de La Palma until October 10th, so if you come to La Palma for Astrofest, you'll be able to see it. Entry is free and you're all invited. Astrofest La Palma consists of:
The International Astrotourism Conference which runs from September 25th – 27th for astrotourism professionals;
Special events for the lunar eclipse in the early hours of September 28th

The

Nightscape Conference

(September 29th-October 2nd) for night photographers;

Photography day trip

on October 2nd

The

Astromaster workshop

,

again for night photographers, which runs from October 3rd – 8th.
More information at http://astrofestlapalma.com
(Cross posted to http://lapalma-island-com.)