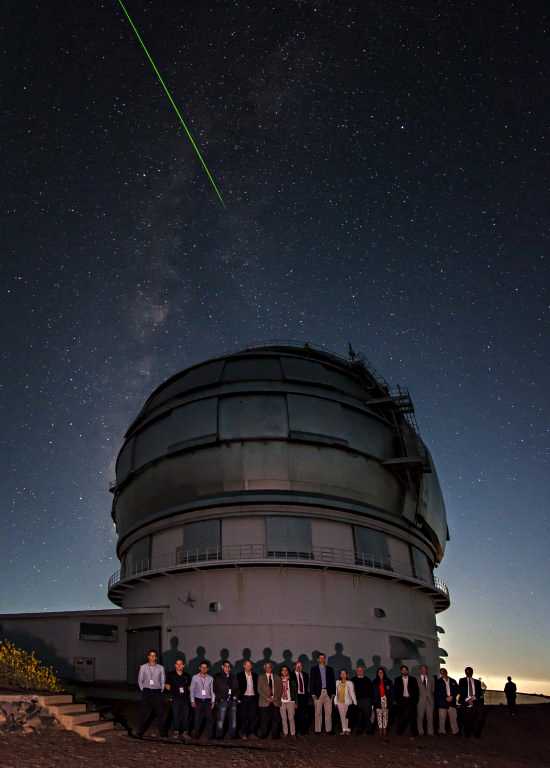 Saturday was the 30th anniversary of the inauguration of the Canarian observatories, and His Majesty the King of Spain visited both the Observatorio de Teide (OT) and the Observatorio del Roque de Los Muchachos (ORM).
The programme started with the inauguration of the telescopes newly installed at the Teide Observatory: the QUIJOTE experiment, and the robotic telescopes LCOGT, MASTER, QES, SLOOH/OTA, MAGEC, and AMOS-CI. The King unveiled the plaques for each of these telescopes, and listened to the explanations of the scientists in charge. Then they had the speeches.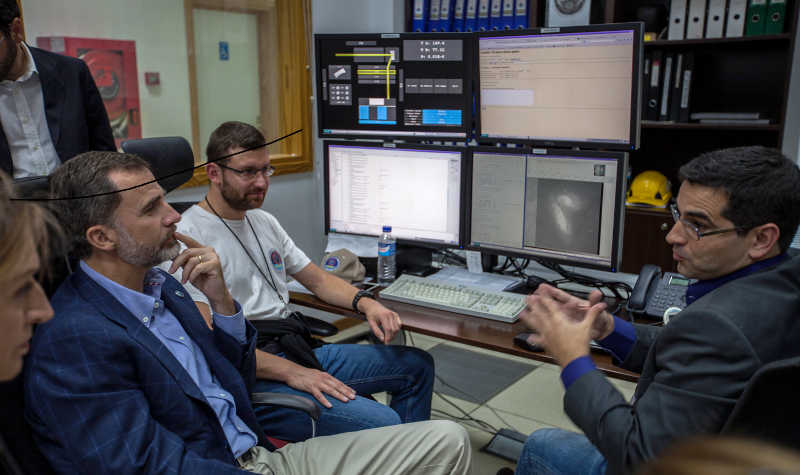 The King travelled to La Palma and the ORM, where he observed with the buiggest telescope in the world (GTC). In the morning he had an unscheduled visit to the MAGIC telescope, where the Director of the IAC, Rafael Rebolo, explained how it works, and told him about the new 23m Cherenkov telescope to be built here.
The IAC press release is here.