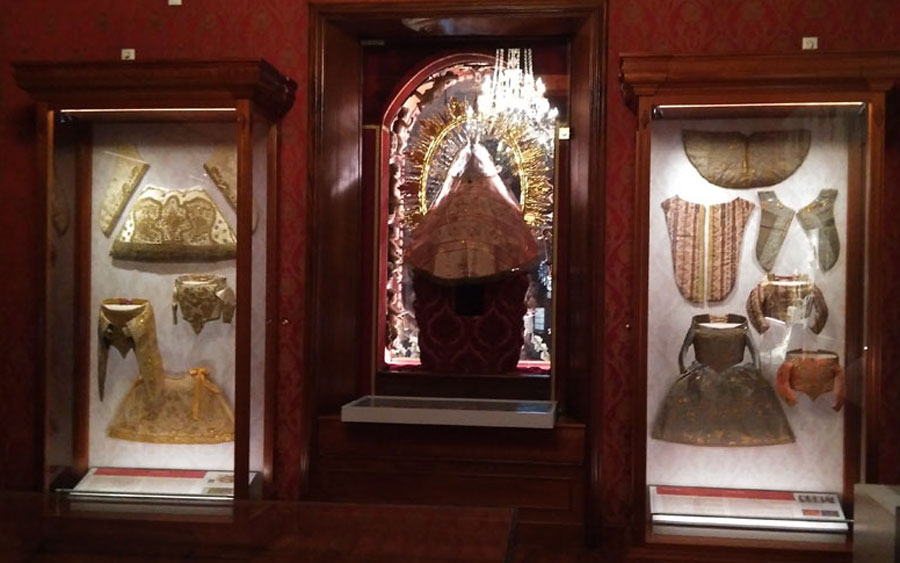 I've written before about the lovely church at Las Nieves.
Las Nieves means "The snows", and Our Lady of the Snows is the patron saint of the island. The statue in the church is small, maybe 20″ high, and she dates from the early 15th century. That's before the Spanish conquest of the island, because she was brought here by missionaries. Most religious statues here are made of wood, but Our Lady of the Snows is made of terracotta. Actually you can't see much of the statue itself, because she has a selection of sumptuous dresses.
The church itself is free to visit, but for an extra 3€ you can see inside the sacred museum too. This includes access to the back of the famous statue. (There's a little niche where you can leave a written prayer.) All her dresses, and jewellry are on display, along with the ones for the infant Jesus, and even a couple of old toys given to Jesus.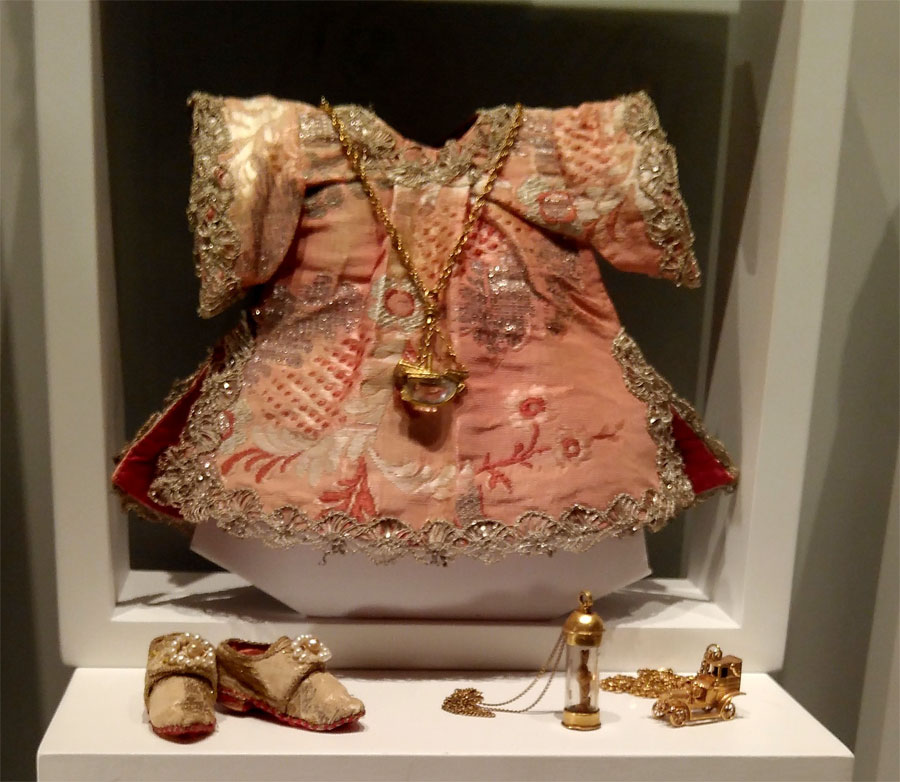 Several of the rooms were used by a group who called themselves "The Slaves of Our Lady of the Snows", founded in 1681 by Juan Pinto de Guisla who credited the virgen for his unusually close-knit family . (I couldn't help wondering what a real slave would have thought of the name.) The rooms over the sacristy were used ofr overnight vigils.
You can also see a selection of the votive offerings given over the years. Many are wax, like those at the church at Las Angustias. If you prayed for a baby, you'd leave a little waxwork baby. If your prayer was for arthritis-free hands, you'd leave a waxwork hand. It looks as though almost every body part is represented.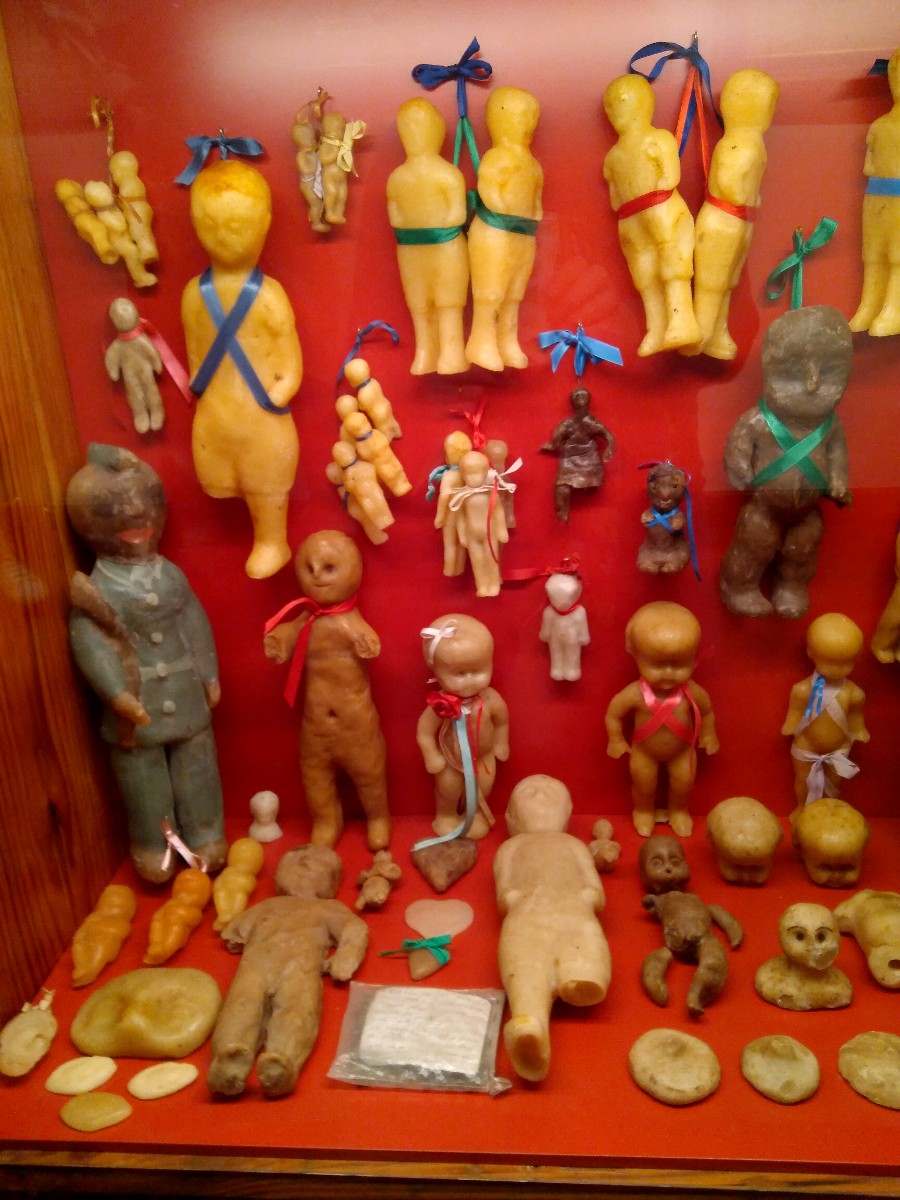 There's a box full of photos, left by the the poeple who loved them – sick children, soldiers going off to war, or people about to emigrate. There are over 1,000 metal offerings. Lots of them show ships; presumably these were from people who were sailors, or emigrating, or from those who worried about them. Sailing was a risky business in the 17th century. Many more are of livestock or crops: goats, cows, sheep, poultry, tobacco, flowers, beehives etc. I expect these were from people who hoped for a better return on the family farm.