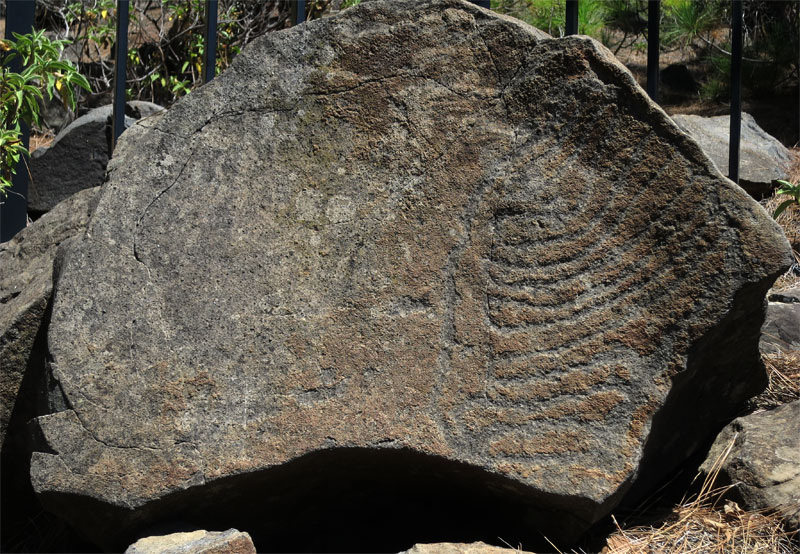 I went for a walk to Lomo Estrecho.
Starting from the Caldera visitor centre, you take the LP 302 towards the better-known Cumbrecita car park, but instead of taking the turning to Cumbrecita you carry on as far as you can go in a normal car, or about 1 km beyond that to the recycling bins if you're in a 4×4. From there you walk up the track marked "Pista Valencia."
I'm good at getting lost, and I had no problem finding the way. The path gives you a great view of the cloud waterfall, if it's flowing.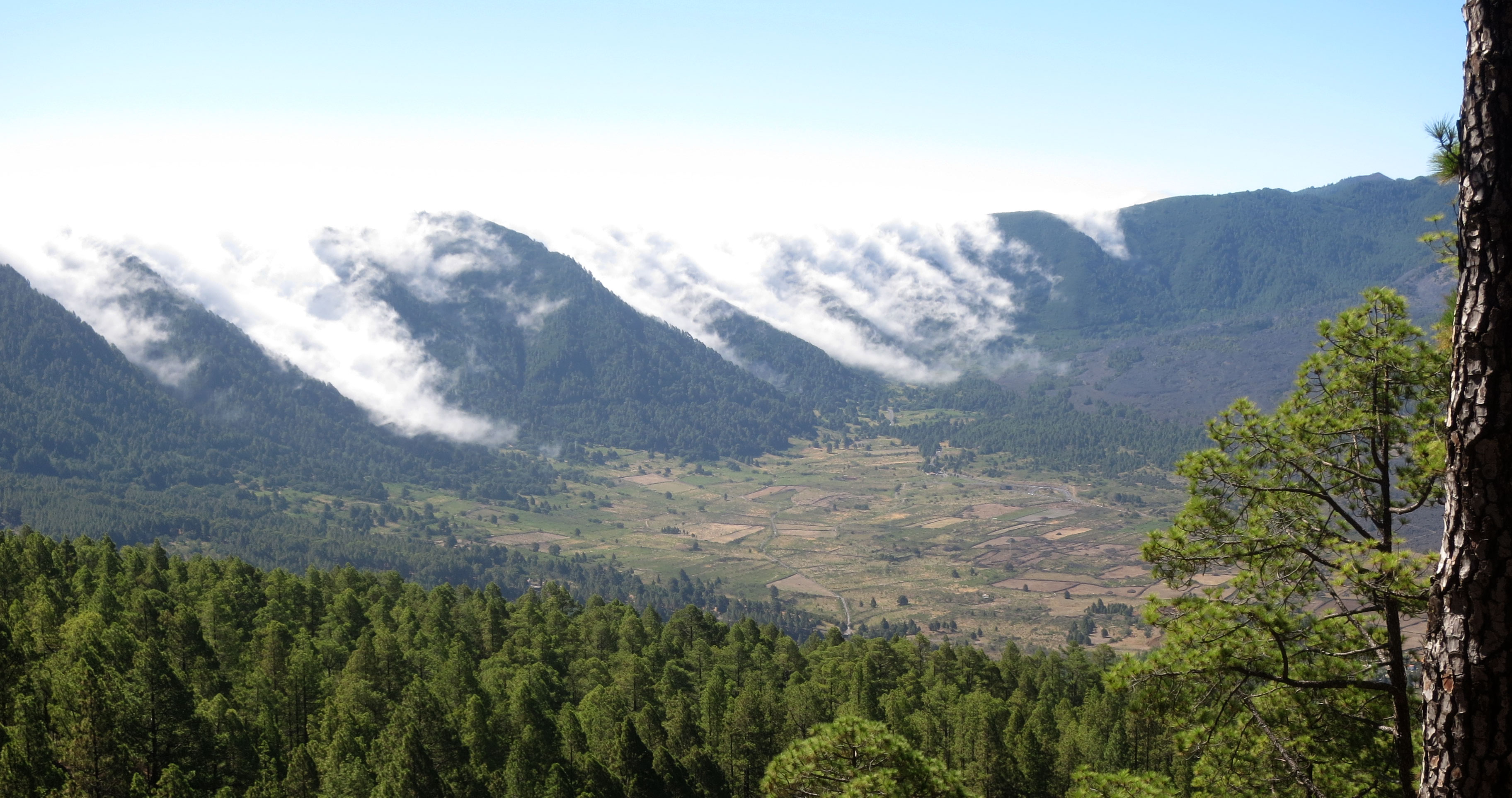 You also pass a couple of volcanic tubes.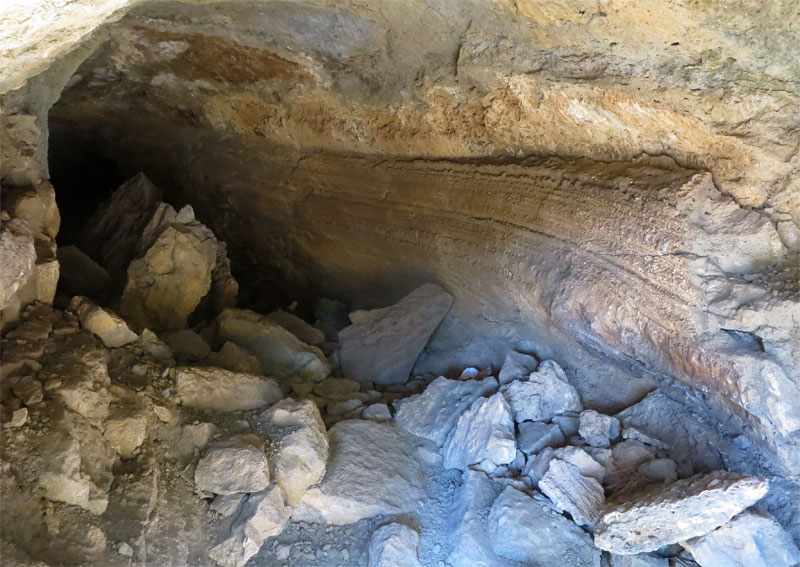 Eventually you get to the rock carving, which is inside a metal cage to protect it from vandals.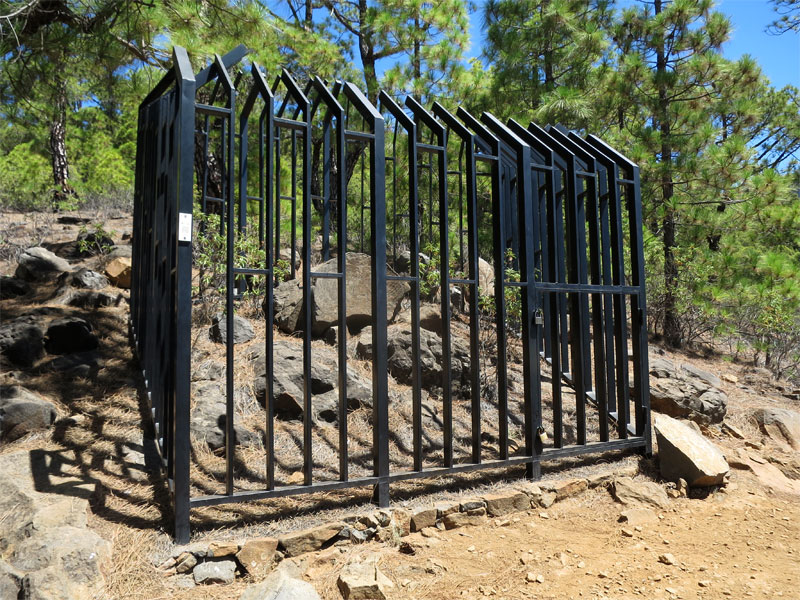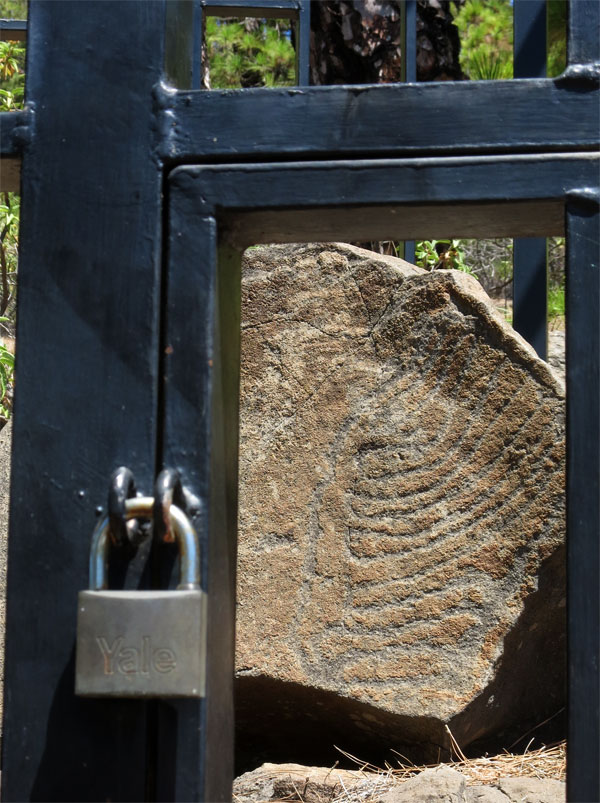 I'm a little strange: to me it looked like the rock was caged because t would be dangerous if it got out, maybe because the bars angle inwards at the top. I've a feeling that will find its way into a story at some stage.
The track continues up to the peak of Bejenado, which I hear has fantastic views . There's a 1.2 km detour to more rock carvings at Lomo Gordo, but we were out of time. I'll have to go back another day.