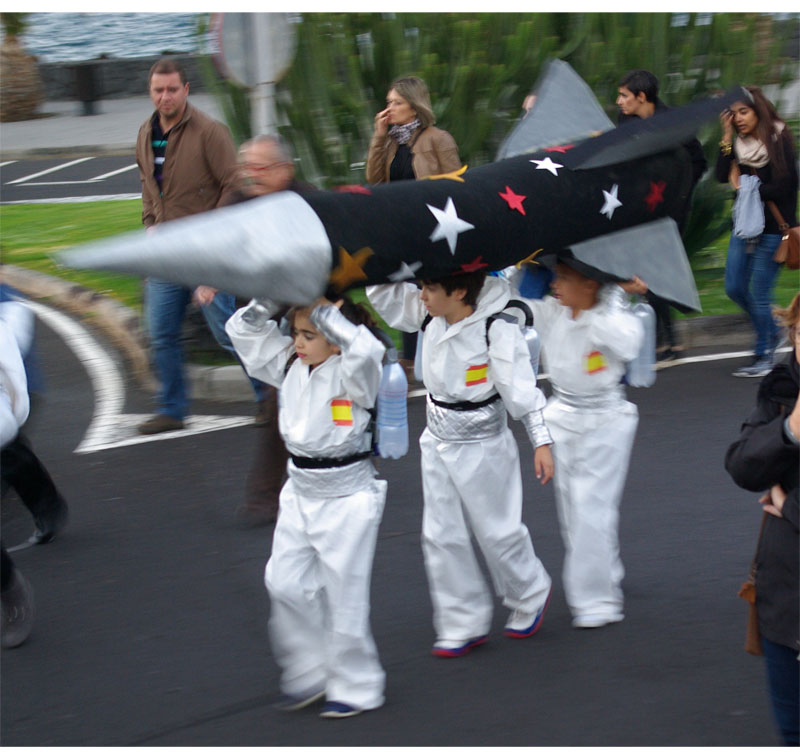 Los Cancajos carnival parade got postponed by the bad weather, but they held it yesterday. I missed the beginning because I was at yoga, but I got there for the end of the parade and the start of the stage show.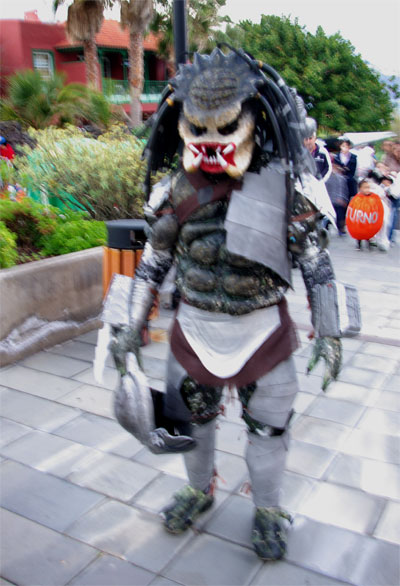 The theme seems to have been "Space". I saw astronauts, kids in planet costumes, a brilliant alien, and lots of stars. Unfortunately the light was going by the time I got there, and I struggled a bit.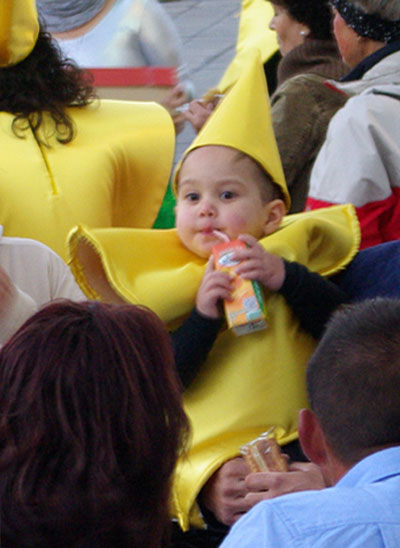 And then the stage show started. First there were the infants. Notice the cruise ship, the Aida Blu, sailing in the background.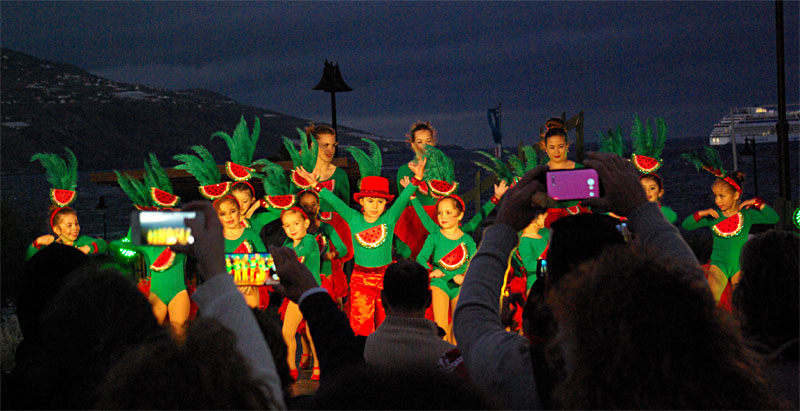 And then there were the slightly older kids. I would have liked to stay longer, but I had other things to do.