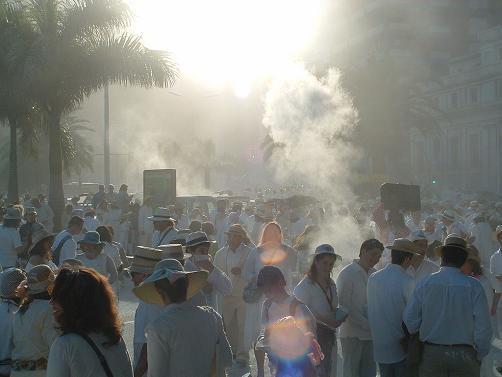 Today is Los Indianos, and perhaps 22,000 people will be on the streets of Santa Cruz, dressed in white, listening to Cuban music, and throwing vast amounts of talc at each other. The party goes on all day an all night.
It will be hard to park, so there is a special bus timetable.



Come and have a mojito! Or you can eat sopas de miel which are traditional for Carnival.
Because Santa Cruz will be packed, many of the restaurants have a special menu – you can serve a lot of people much faster if they're all eating the same thing. If you can't get served in a restaurant, there are lots of food trucks around. Personally I much prefer the bocadillos or pepitos (meat and maybe salad in a local bread roll) to the hamburgers.