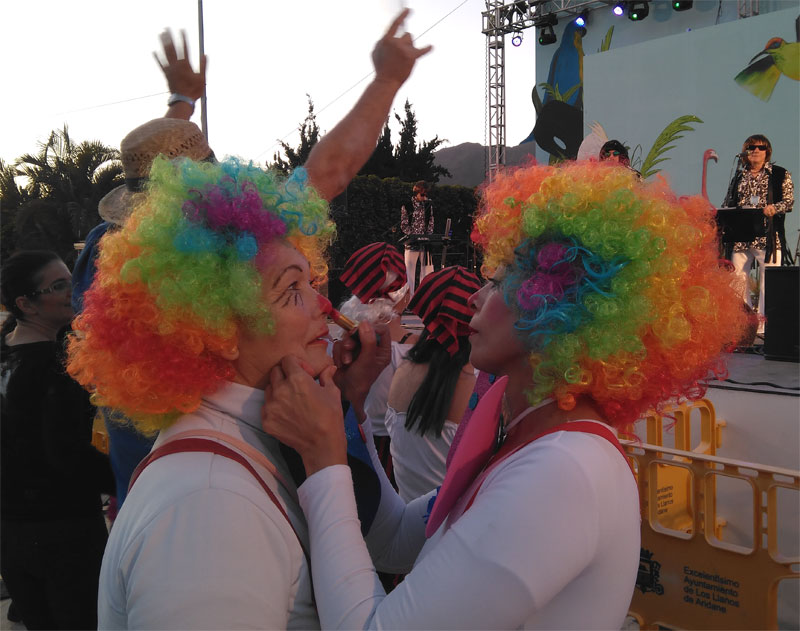 One of my favourite things about carnival is the costumes. It's like street theatre – performance art by almost everybody for everybody. Some costumes are off the peg, with or without personal touches. Others are home made. Often a group of friends or family will be themed, like these pirates: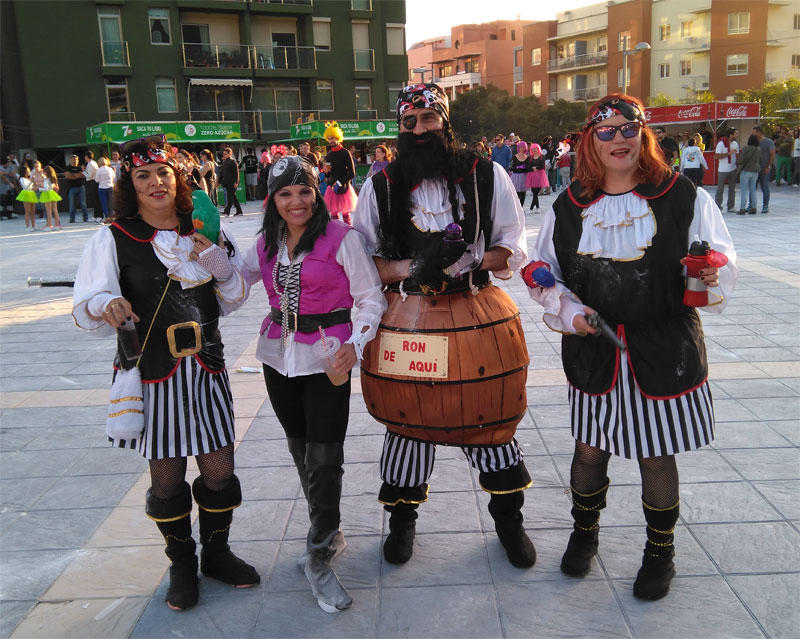 Some costumes are quite elaborate. Others are sheer creative genius, like the Canarian Unsynchronised Swimming Team, who brought along their own "pool". Sorry it's a bit shaky. I was laughing pretty hard.
There's a longer (2 minute) version at https://youtu.be/stqFyVjCqhE but it's shakier. I'm impressed that YouTube have technology to smooth out the shakes, but I don't understand why it shortened the video.
As usual, click on the panorama for the full sized version. The people in white bathrobes are the swimming team again.