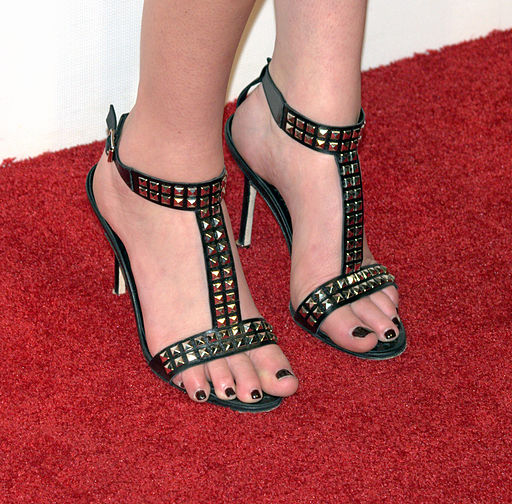 Manolo Blahnik's Czech father met his mother on a stopover in Santa Cruz de la Palma. He continued his journey, but promised to come back. The unusual bit is that he did indeed come back and marry her, and they set up home just south of Santa Cruz on a banana plantation. "Our property had no neighbours apart from my grandfather's house. It was just bananas, the sea and us… a sort of paradise."
The family often visited Paris and Milan, where his mother indulged her taste for fashion.
Blahnik when to Geneva University to study law and politics, but switched to literature and architecture. From there he moved to Paris and then London.
He treid to design for the stage, but the then editor of Vogue, Diana Vreeland, said, "Go make shoes. Your shoes in these drawings are so amusing."
So he did – for a boutique called Zapata in Chelsea, which he later bought out. he spent the 1970s learning his craft, because the shoes were beautiful, but tended to suffer from flaws like heels that went wobbly on hot days.
That was thirty years ago, and he's learned a lot since. Of course now he's famous, especially since the scene in Sex and The City where Carrie begged a mugger, "Please sir, you can take my Fendi baguette, you can take my ring and my watch, but don't take my Manolo Blahniks."
But he still works alone, except for the small factories in Italy that actually make the shoes. And he's still more interested in shoes than fame or extravagent amounts of money. "I just do my thing. If I sell, good, if I don't, well I try to do something about it."