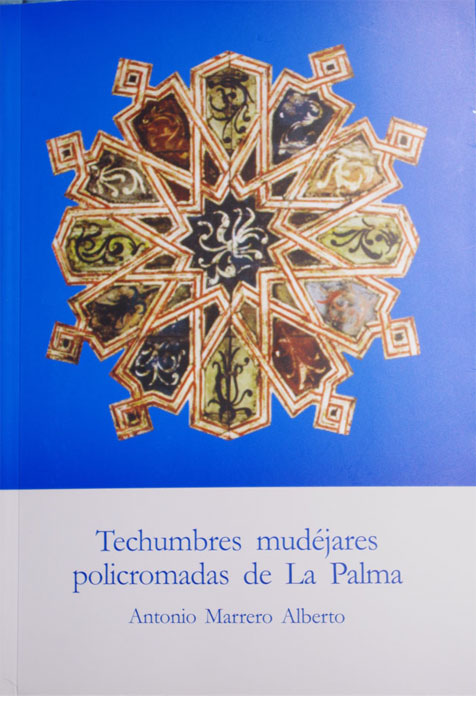 There's a new book out about La Palma's art history, specifically the gorgeous multi-coloured ceilings. It's only available in Spanish, but you can still enjoy the 28 colour photos and numerous black and white photos and drawings. The photos here are copied from the book which you can buy it from bookshops in Santa Cruz and Los Llanos. It costs 15€.
When Felipe II forced the Muslims to leave Spain that didn't include the Canary islands, so they got an influx of skilled craftsmen. If you know where to look, you can still see the influence of these 15th century asylum seekers.
As a result, many of the old buildings here have Moorish ceilings. The technical word is mudéjar. The easiest ones to see are churches. Back when Santa Cruz de la Palma was the third biggest port in the Spanish empire, a lot of the wealth went into the churches.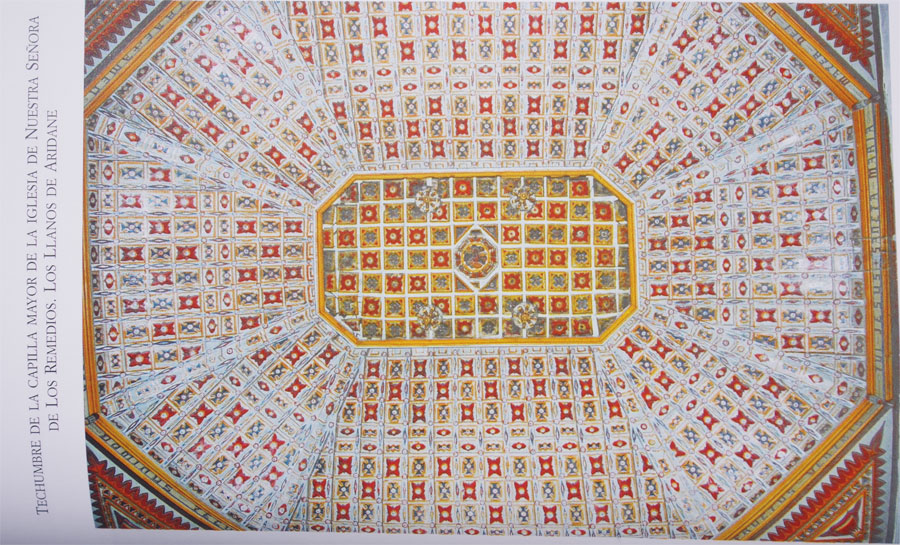 The wood used is invariably tea, heartwood from a Canary pine tree. Like English oak, the stuff lasts forever.
There's a new book about these ceilings.
Many of these ceilings are varnished, but some are beautifully painted, often in bright colours and geometric shapes. Frequently the painting was done by a woman, but back then a woman couldn't sign a contract herself; her husband signed. So regardless of who did the work, the historical record shows only Men. (Grrrr!)
One house uses lines of blue and white tiles from Delft as part of the design. The Netherlands were part of the Spanish empire until 1581, and this ceiling is from the early 18th century.