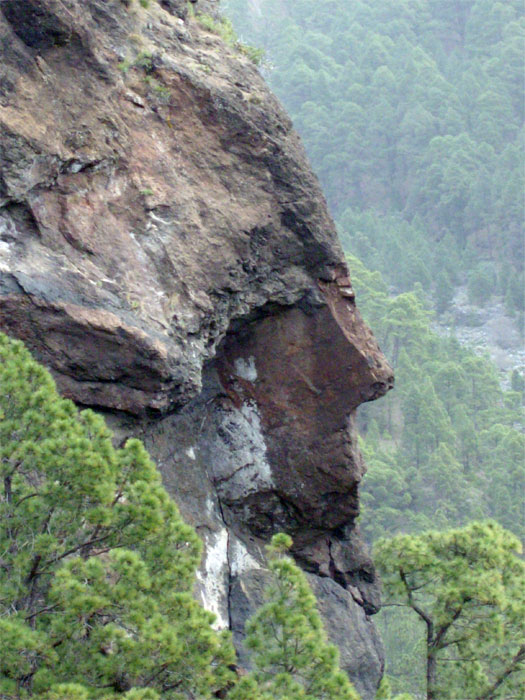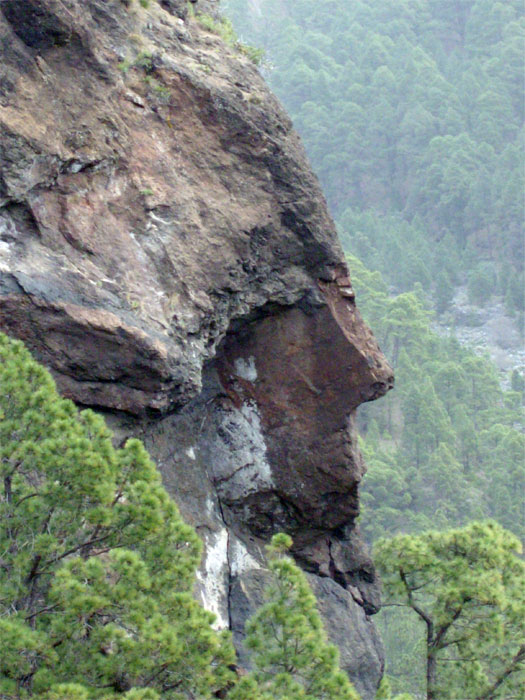 At the top of the Caldera there's a rock formation that from one angle looks distinctly like Napoleon Bonepart, or an native American. So it's called Boniface or El Indio. This photo is taken from below the Roque de las Viñas, beside the vineyard.
The best viewpoint has a lethal drop and no guard rail. It's totally unsuitable for small children, people with vertigo, and idiots. I'm assuming readers of this blog have some common sense.
The river bed beneath is the Taburiente. There is water down there, but it's under the stones.