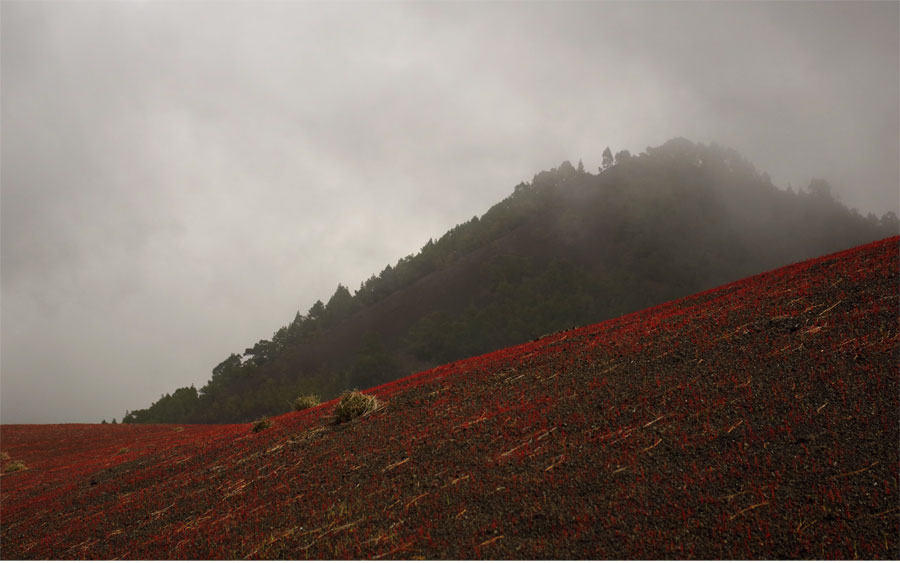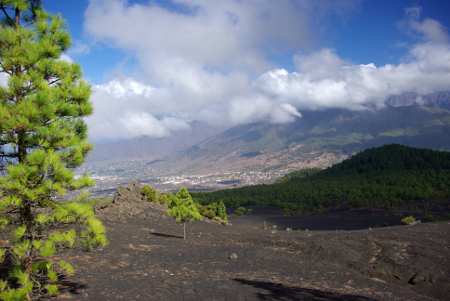 Llano del Jable is a flattish area above El Paso, dotted with pine trees. There's a viewpoint just above it with a spectacular view. Normally the ground is black. It's almost all gravel, formed from a series of erupions of Montaña Quemada (Burnt Mountain) between 1470 and 1492. The volcano sprayed out lava which solidified in midair and landed as hot gravel. It looks extremely exotic if you're English.
At the moment it's even more exotic because a red stain is creeping over the black rocks.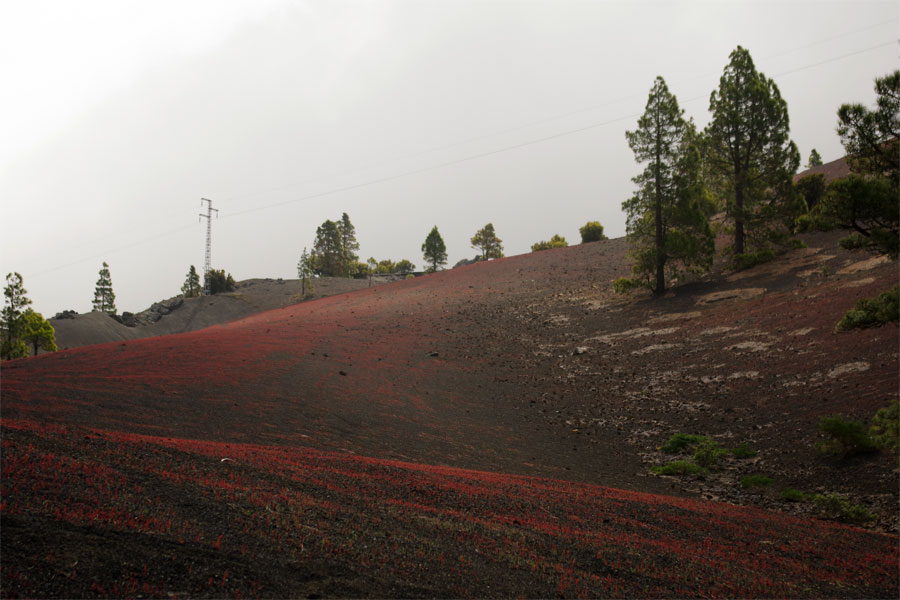 At first I wondered if the place had been vandalised with red paint, or whether it was some weird modern art. But it's much more interesting than that. When you look closely, it's caused by tiny red plants.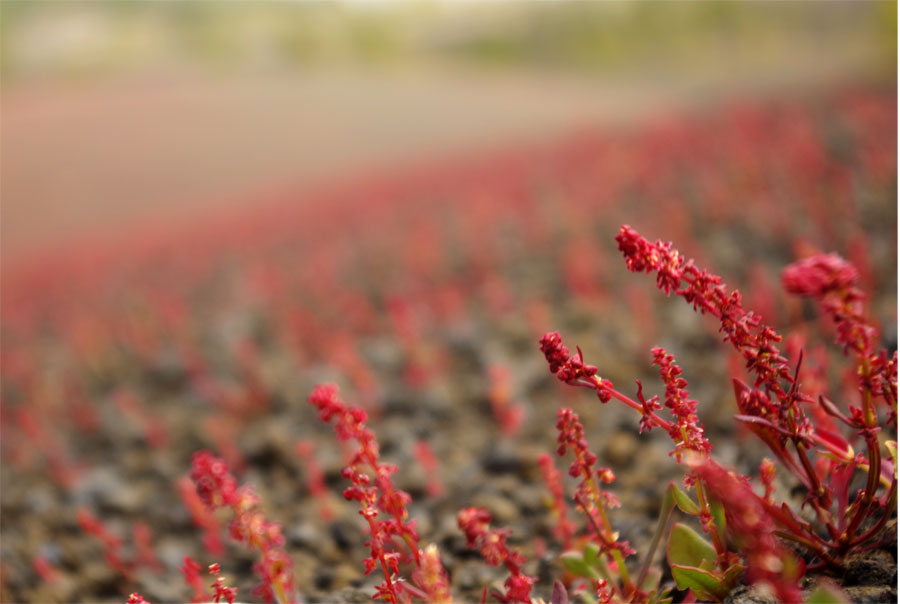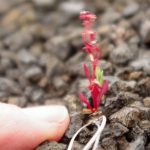 Looking at the flowers, I suspected that this was something in the dock and sorrel family. After consulting Wild Flowers of the Canary Islands I believe it's Rumex bucephalophorus canariensis The "big" ones are about 4 cm tall.
It's frustrating to try to photograph them. From a distance each hillock is covered in red plants, but when you get close you mostly see the black gravel between them. You have to get them stacked behind each other to see the effect.