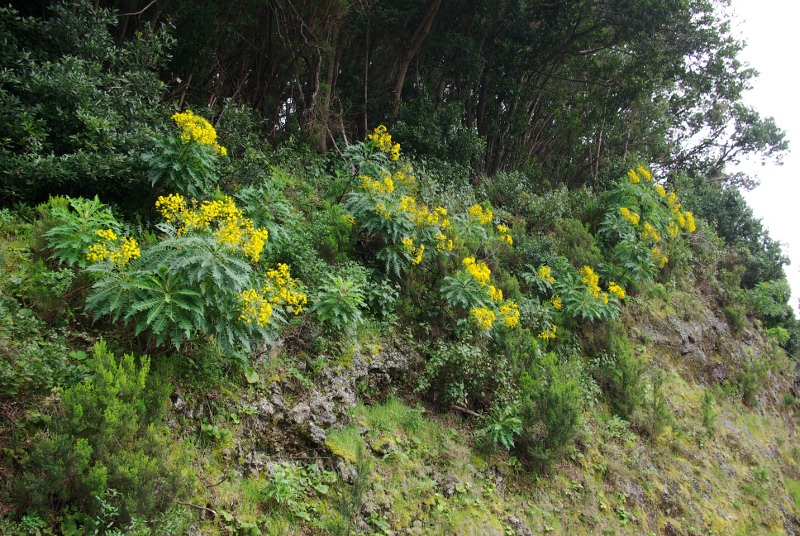 Sow thistles look rather like a dandelion gone balistic. That is, the individual flowers look much like dandelions, but they're growing on a shrub anything up to 2 m (6 ft) tall. And now they're flowing all over the island, especially on the east, up to about 1,000 ft. Like so many other plants here, La Palma has a different species from everywhere else – Sonchus palmensis.
Actually they are relatives of dandelions. They're not in the same genus (dandelions are Taraxacum officinale) but both plants are in the Cichorieae Tribe.
The local names are cerraja or lechuguilla. You can eat the young leaves in a salad, but they're rather bitter.