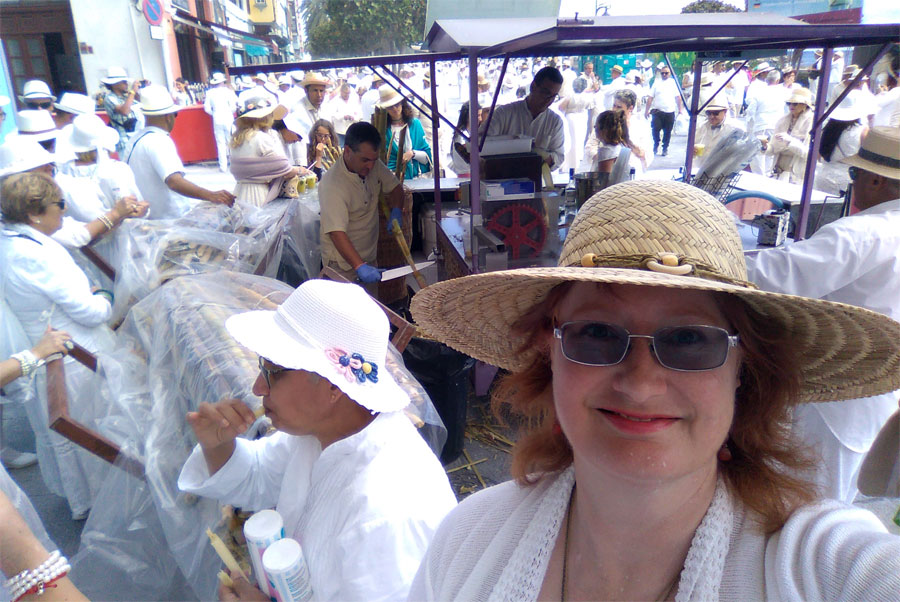 The traditional drinks for Los Indianos are Cuban: rum and coke (I don't like coke) or mojitos. Proper mojitos, with rum, fresh sugar cane juice, mint and lemon. It was worth queuing.

This year I went down to town at midday, much earlier than in previous years. the place was crowded, but not annoyingly so.

Of course the whole point of Los Indianos is to throw talcum powder at each other.

One group of people bring a talc cannon every year. It takes a longtime to load, but it's quite spectacular when they finally fire it.