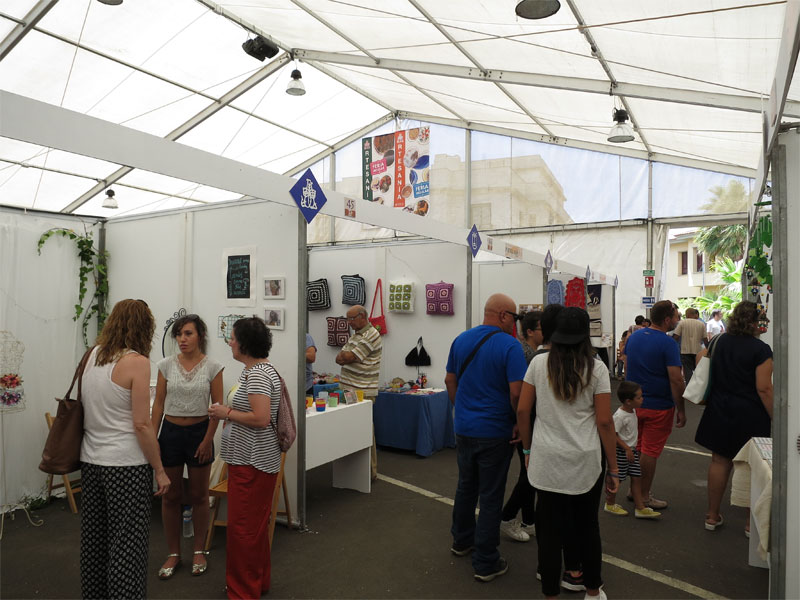 Well there was certainly loads of variety. Too much to get into details, but I recommend going next year if you can.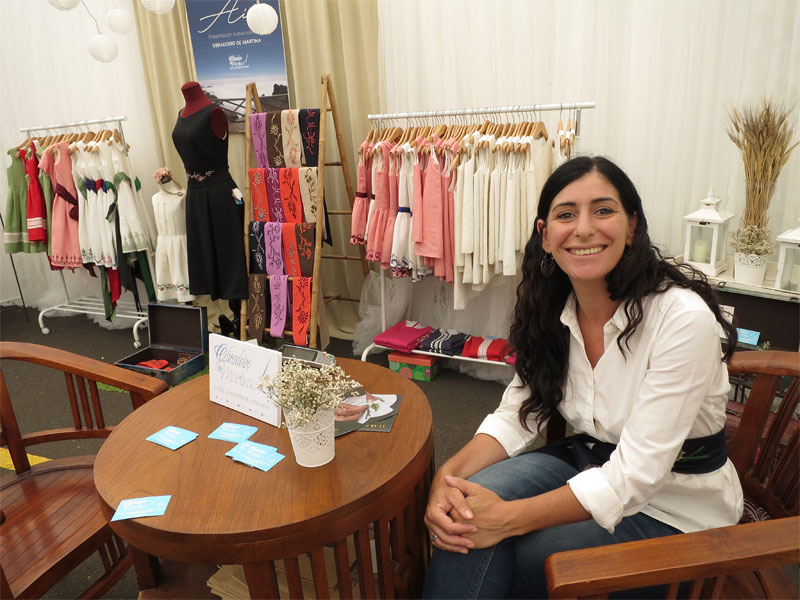 Obradoiro de Martina does dresses with touches of traditional Palmeran embroidery. They're not cheap, but they are gorgeous. I bvelieve most sales are to order, and you can track the progress of your special dress. Her website is http://obradoirodemartina.com/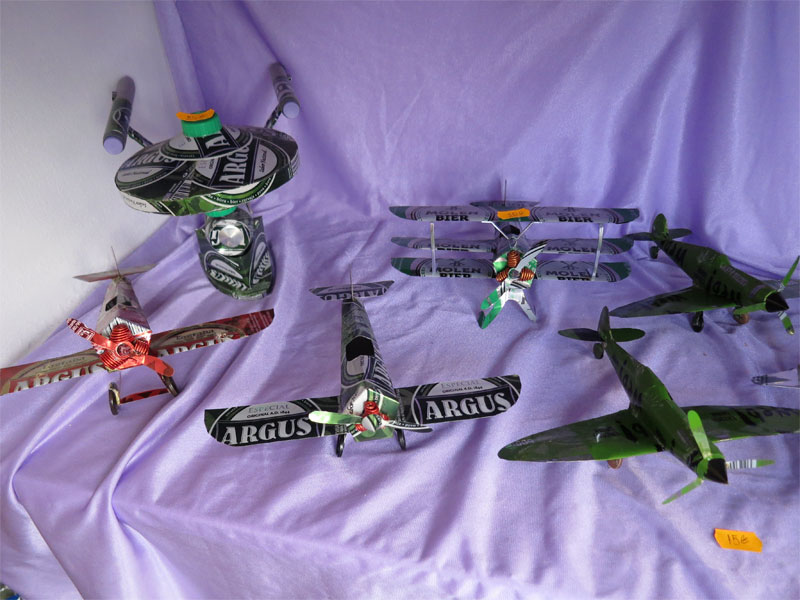 I wish I'd got the contact details for these guys! They had some nice pens too.
And finally a very traditional craft – the Palmeran take on rag rugs. The warp is linen, and the weft is a strip about 1 cm wide of leftover cloth. Most weavers ask you to prepare your own weft and it takes a while – but hey, you can do it while you watch the telly.