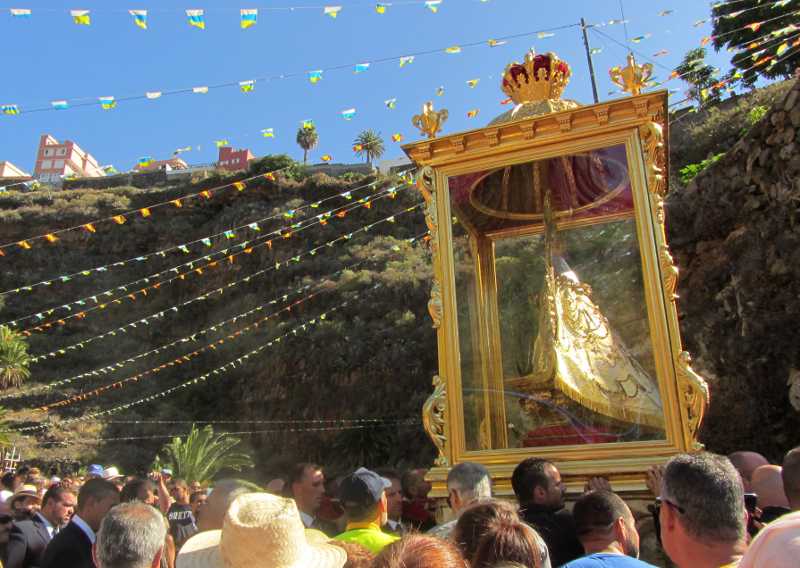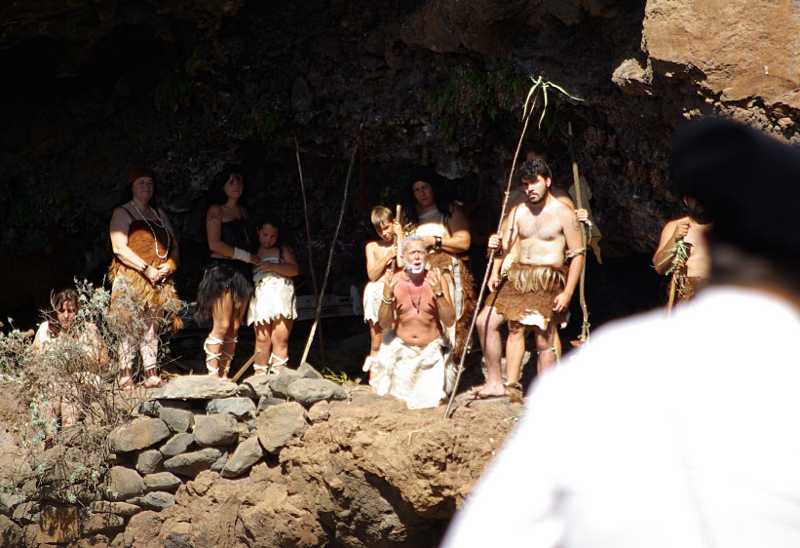 A huge crowd turned out to see the statue of the virgen go back up to Las Nieves. I got to the El Roque cave by 9:30, and I had trouble finding a good spot for photos.
The cave was on the south side of the ravine, full of Awara. The road, the crowd and I were on the north side.
The statue arrived at 10:45, and the performance started just before 11 am. Juan de Betancort lined up at the north  edge of the ravine with several soldiers and a priest holding a cross, and then the statue of the virgen was "parked" on the other side of the road.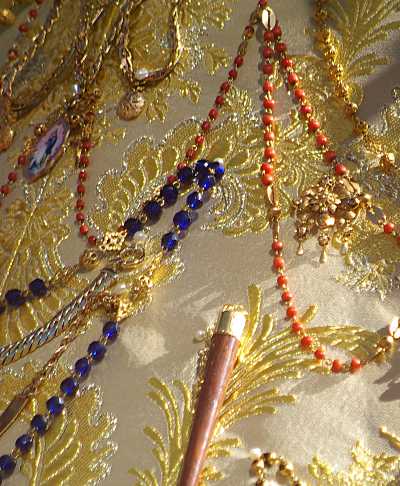 The Awara leader welcomed him, and invited to eat. Juan de Betancort asnnounced he was taking over. They nearly started a war, but the Spirit of the Ravine arrived and told them to create a new people together, combining "The faith of the Spanish with the virtues of the Awara." So they did.
And then the procession moved on, and I had to go back to my car and go to work, so I missed the Loa. Maybe I'll finally see it in 2020.