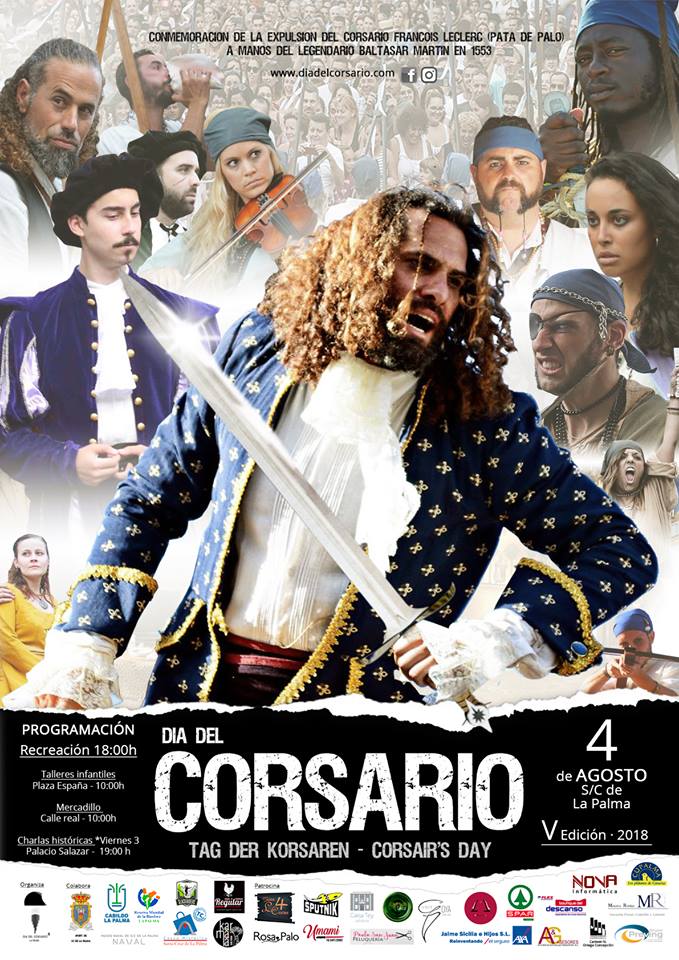 In 1553 French pirates led by François LeClerc (known as Pata de Palo or wooden leg) attacked Santa Cruz de La Palma and took the whole town over. Then they refused to go until they were paid a huge ransom.
Tomorrow (Saturday 4th August) is Pirate's Day (Dia del Corsario) and there'll be a reenactment starting at 6pm by the Naval Museum (the copy of Columbus's ship at one end of the Plaza Alemeda) then moving along the Calle Real to the Plaza España.
I'm not sure how historically accurate it is, but I really enjoyed it last year, particularly the tightrope walker.