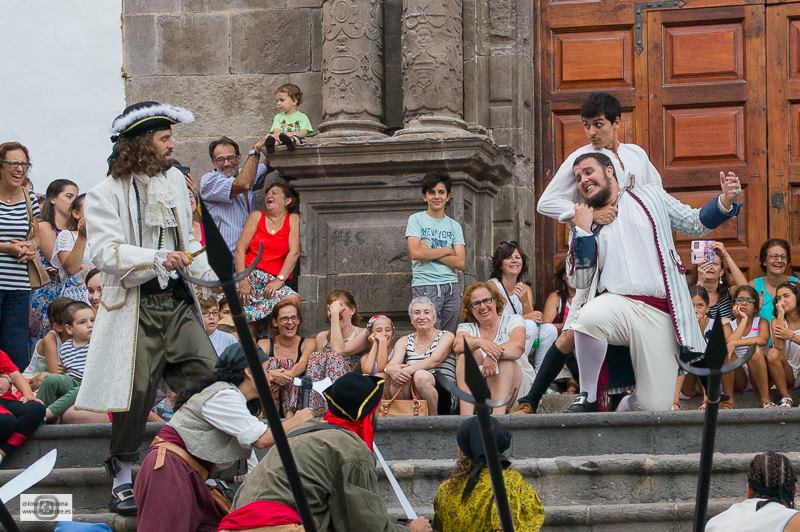 In 1553 French pirates led by François LeClerc (known as Pata de Palo or wooden leg) attacked Santa Cruz de La Palma and took the whole town over. Then they refused to go until they were paid a huge ransom.
The island council, in exile in Tazacorte, tried to raise the money and negotiate a lower price. Meanwhile, a group of goat herders from Garafía led by Baltasar Martín, came to town and literally caught the pirates napping (they'd been at the wine). All the goat herders had long poles used for getting across the rough terrain. (see Lover's Leap) which they used as very effective weapons. They won.
Baltasar knelt at the foot of the convent tower to give thanks to God. A monk at the top of the tower mistook him for a pirate and dropped a stone on him, killing him.
Well that's the official version. I can't help thinking that Baltasar Martín was very very embarrassing to the island council since he'd done what they couldn't, so his death was exceedingly convenient. But that's just me.
Either way, tomorrow (Sunday 4th August) is Pirate's Day (Dia del Corsario) and there'll be a reenactment starting at 6pm by the Naval Museum (the copy of Columbus's ship at one end of the Plaza Alemeda). I'm really looking forward to it.