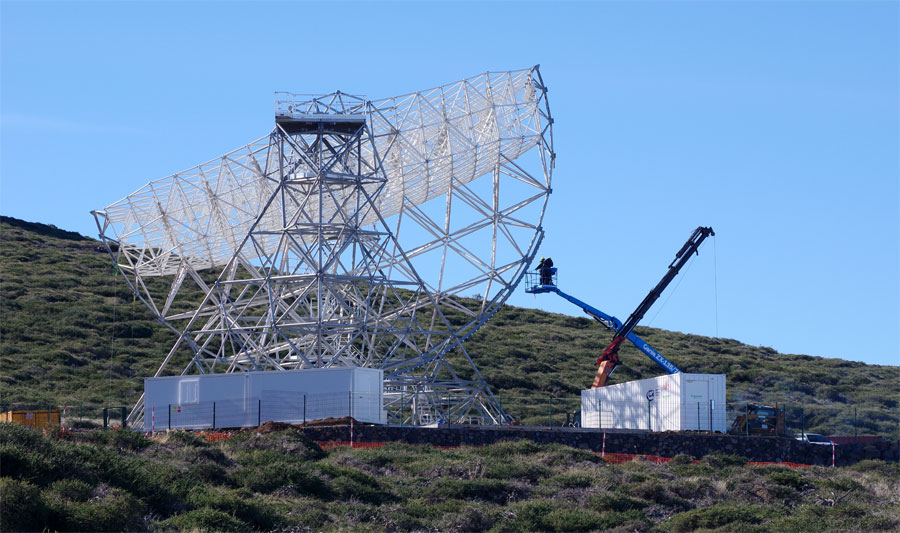 To my surprise, I don't seem to have given an update on the Large Sized Telescope for a year when the foundations were complete.
They've done a lot since then!
Much of the support structure for the main mirror has been built now, and as you can see, it's an impressive size. When they've fitted all the segments, the mirror will be 23 m (76 ft) across. There's still lots to be done, and the telescope probably won't be inaugurated until late summer.
I haven't written much about the LST yet, but it's very similar to the MAGIC. You can read more about the MAGIC telescope  HERE