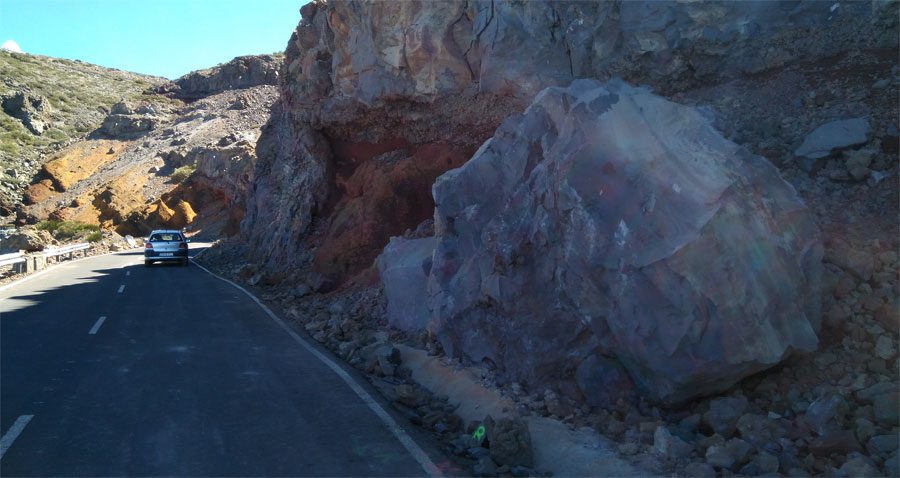 They're working on the LP4 road at Los Andennes, near the spectacular view into the Caldera. So the road between the observatory and Santa Cruz will be closed every day in both directions from 09:00 – 13:00 and 16:00 – 19:00. 
The road from the Observatory down to Llano Negro in Garafia is not affected. From Santa Cruz this takes about two hours, whether you go through Tijarafe or Barlovento.
Allow extra time.
UPDATE: On Saturdays the road will be closed the same as weekdays. On Sundays it will stay open all day.