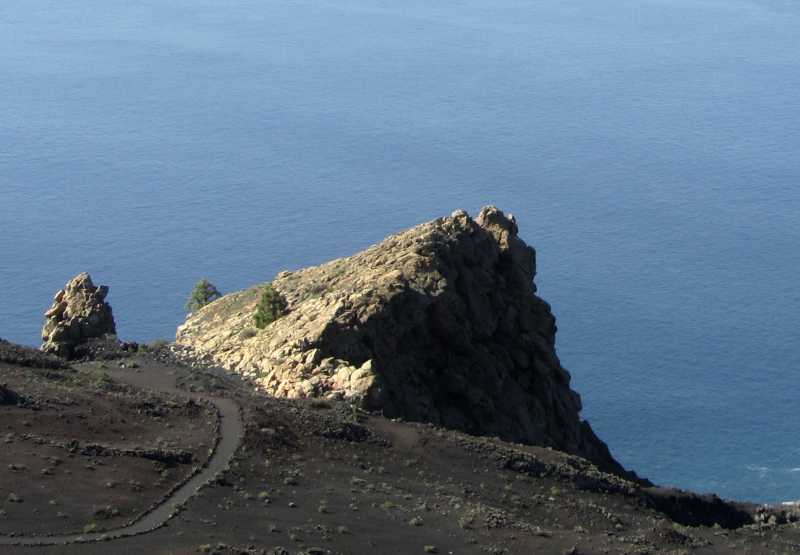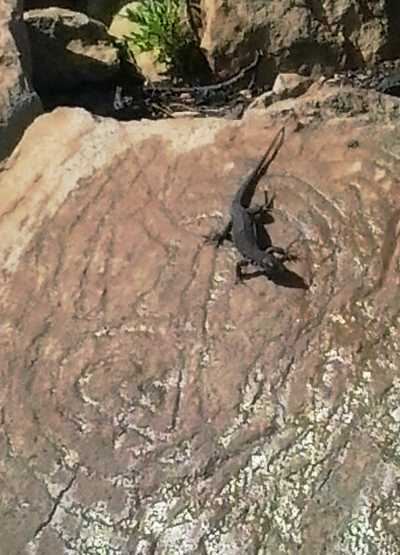 Roque Teneguía is an outcrop of clinkstone (phonolite) among the basalt gravel (lapilli) below San Antonio volcano in Fuencaliente. It looks quite striking, because it's so much paler than the surrounding lava field. It's also slightly rosey.
The gravel around the base is from 1677. I'm not sure how deep it is, but I know in some other places it's 2 metres deep or more, so Roque Teneguía must have been even more imposing before the eruption.
And the flatter side has lots and lots of ancient rock art. The style's very similar to other sites with Awara rock engravings, like El Verde and La Fajana in El Paso, or La Zarza in Garafía. There are lots of spirals and meanders. I was there around noon, and I think they'd be easier to spot if the sun were lower in the sky. I'm planning to go back with the DSLR and a tripod and get some better photos.
And the view's amazing, even by La Palma's standard.