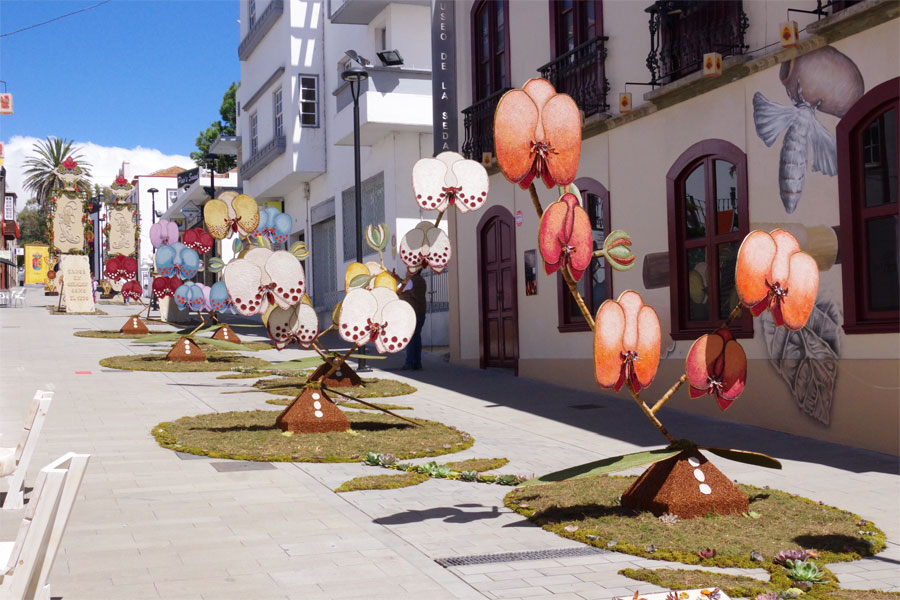 Sacred Heart (sagrado croazon) is a catholic fiesta which takes place 11 weeks after Easter, and it's a big thing in El Paso.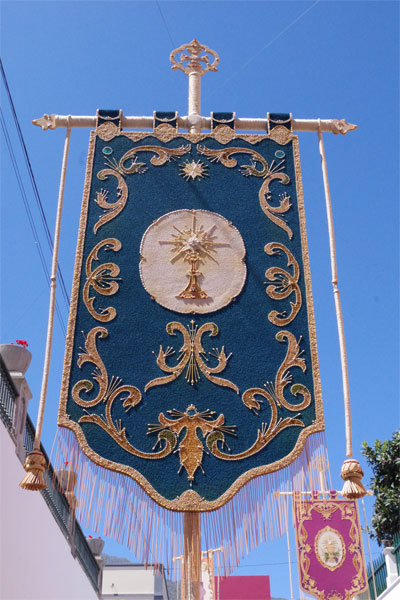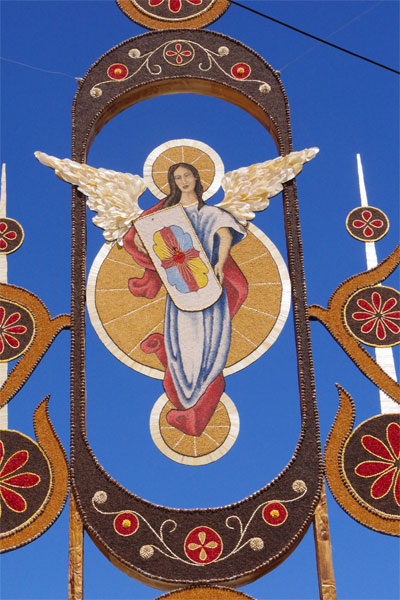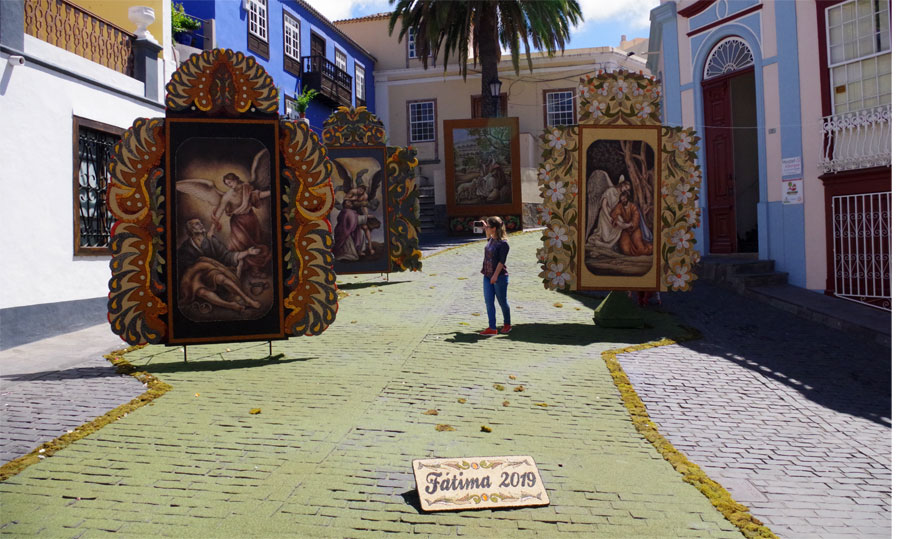 The green stuff on the ground is a carpet the needle leaves of tree heather and the boarder is moss. I've been told that the pictures themselves are made out of crushed and dyed eggsells, but they looked a different texture this year.
Whatever, they were beautiful, and I'm glad I saw them.