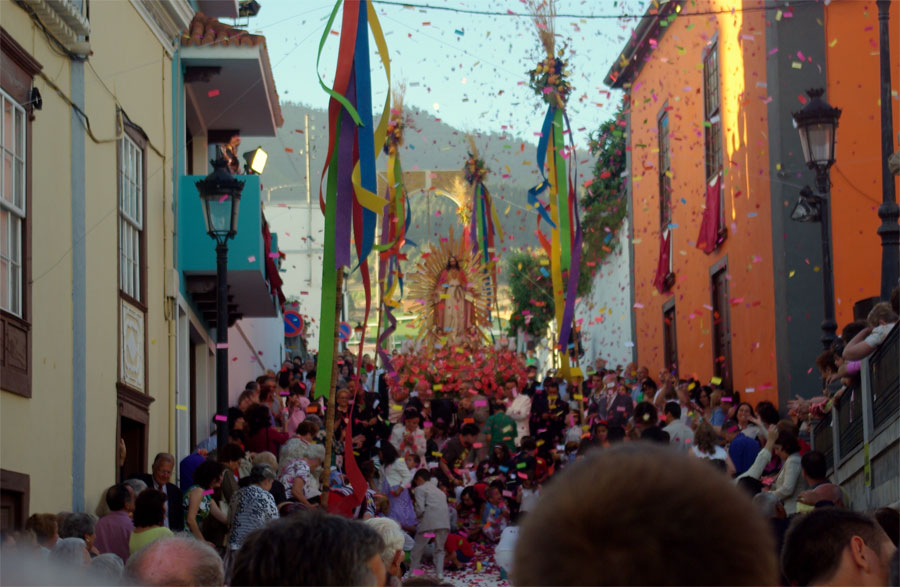 El Paso celebrated the Catholic festival of the Sacred Heart on June 5th this year (it's 11 weeks after Easter Sunday) but I missed it. In fact I forgot all about it until the 11th when I went the silk museum with a bus load of tourists from a cruise ship.
Luckily the archways were still up.
The khaki coloured stuff on the ground is the needle leaves of tree heather, which would have been much greener when they were fresh.
I didn't see any salt carpets this year, just lots of heather needles.
As usual, and enormous amount of work has gone into the decorations. Most of them are covered with a collage of seeds, leaves and petals. You can see that the one shown below uses maize kernels, little green beans, pumpkin seeds and feathers.