This weekend San Antonio del Monte in Garafía will hold the biggest livestock fair on the island.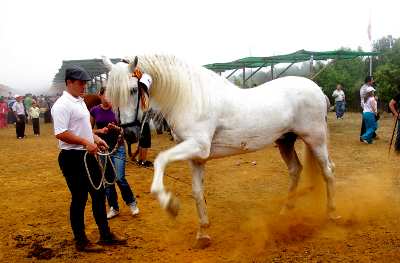 San Antonio del Monte used to be a village, but the villagers moved away. About the only thing that's left is the church of St. Anthony and the feast day, with it's massive fair. Apart from the animals, there's a craft fair, and of course lots of stalls selling cheap toys, food and drink.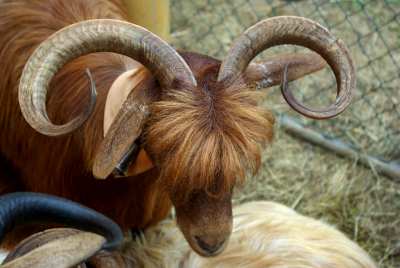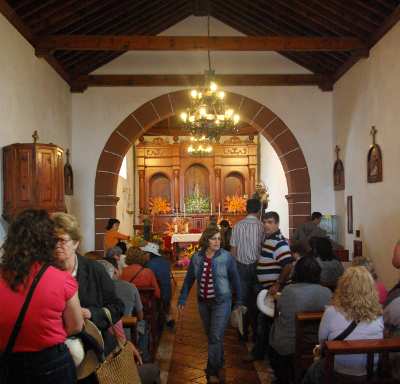 It's a pretty enough little church, and for most of the day it's crowded with people visiting the saint and touching his belt.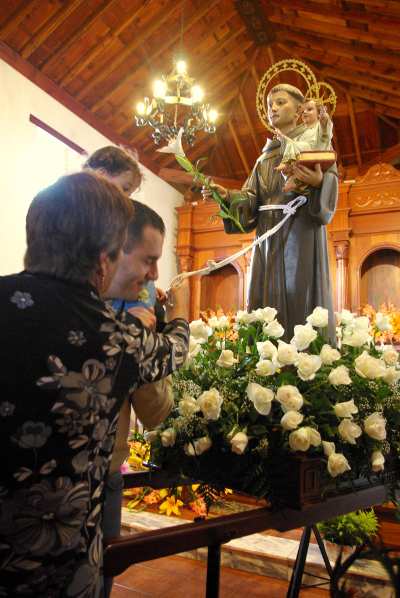 This year the sheepdog contest takes place on Saturday from 11 am to 2 pm. The spcial mass will be at 1:30 pm followed by the procession with the statues and blessing the animals. There'll be a dragging contest at 3pm. On Sunday there'll be lots to do with horses, like an exhibition of shoeing horses at 11:30; a "technical exhibition of horse examples" at 12:00 (whatever that is – a parade of horses perhaps?) and a horse race at 5 pm.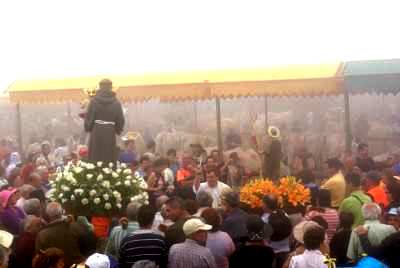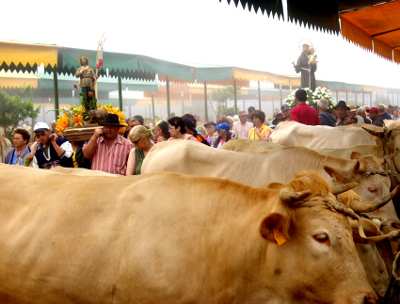 Normally, it's baking hot at the fair, but as you can see, we were in the clouds when these were taken. This wasn't good for photography, but it was a lot more comfortable.
After the procession and blessing, they have live music and dancing.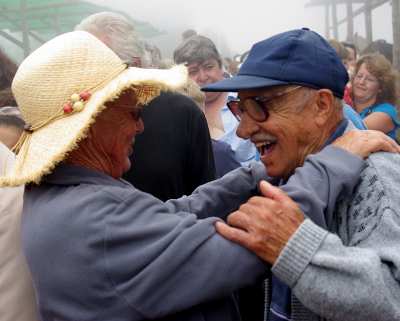 You can find the full program for this year here.