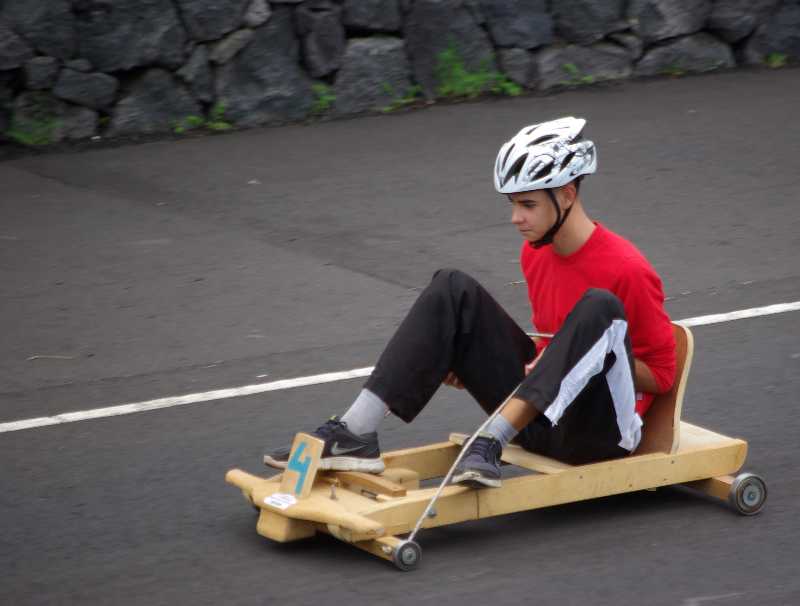 Sunday was San José's first Go Kart race.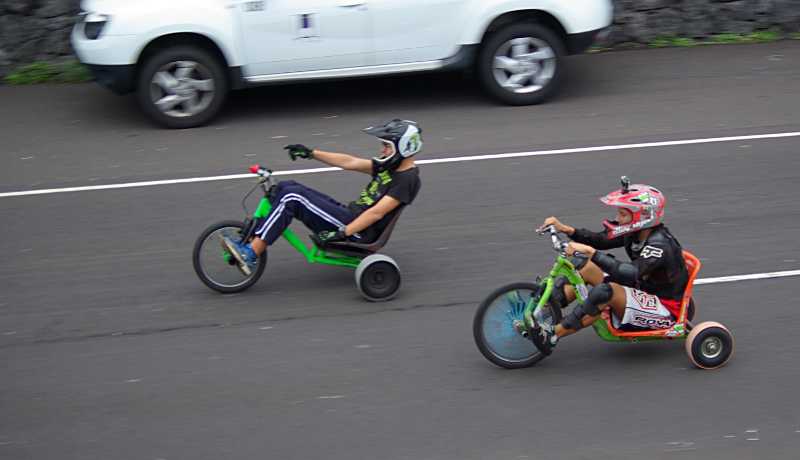 These are motorless go-karts, sometimes known as soap box karts, so they had to race downhill. Of course La Palma is full of steep hills, so that wasn't a problem. The first few were very simple, and went about walking speed.
Others were more elaborate. One was done out like a formula 3 car, but with cardboard body panels.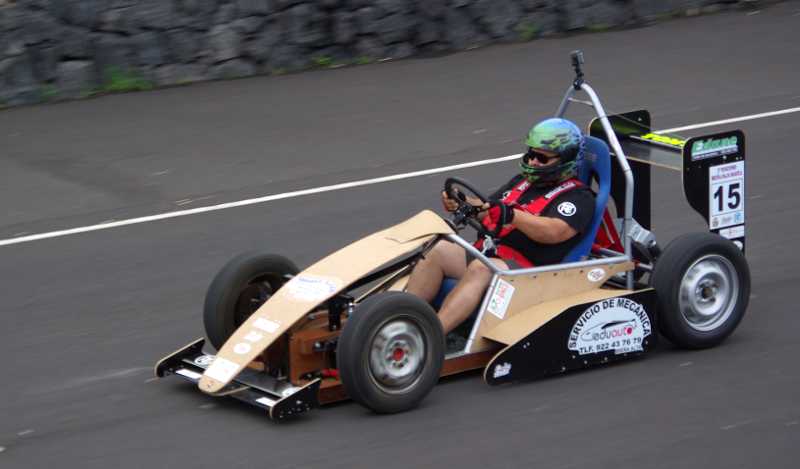 And one even looked like it had a fibre glass chassis.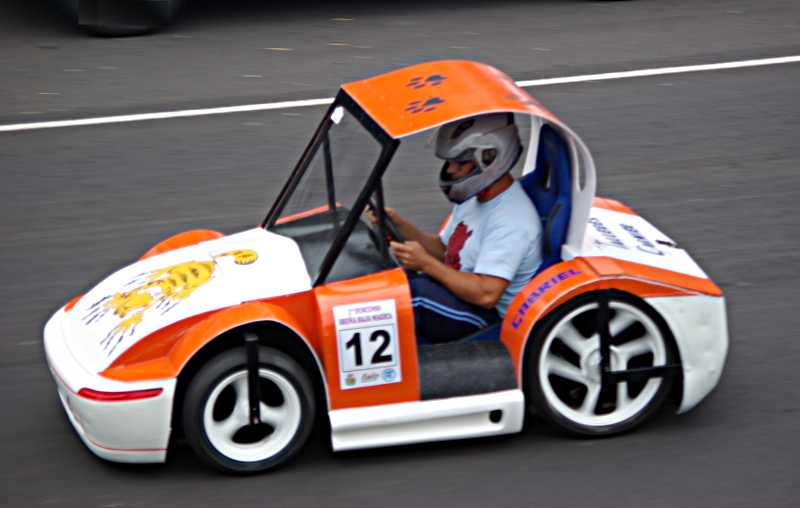 I enjoyed this much more than the "proper" rally, mostly, I think, because it wasn't so darn noisy, but the sense of humour certainly helped. The one done out like a jeep had it's own radio playing as it went past.