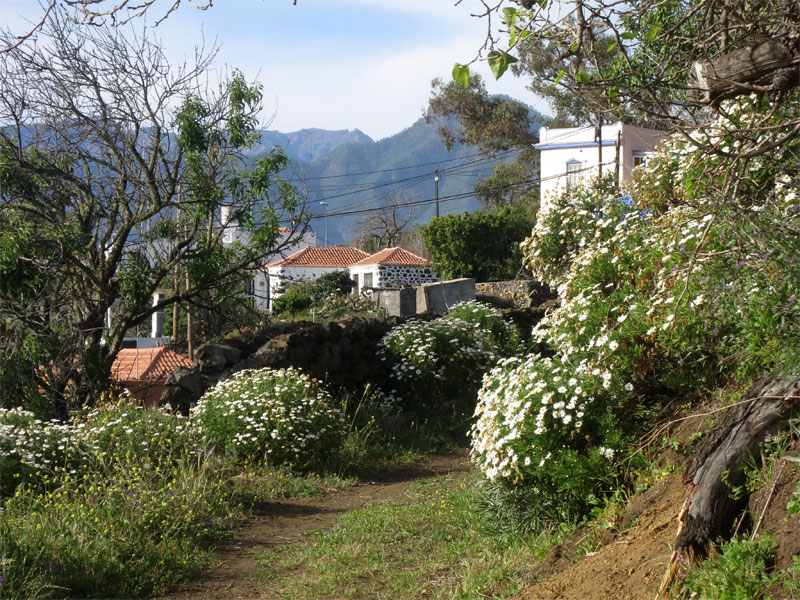 The GR 130 footpath goes right around the island between sea level and about 3,000 ft. Since the
whole path is 150 km long, I'm walking along it in small, infrequent installments. Recently I hiked the part from San Nicolas to Jedey (and back, because I wasn't organised enough to catch a bus).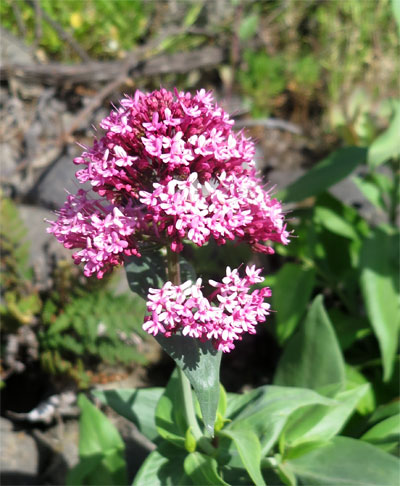 The beginning of the walk wasn't too great because I had to walk through roadworks, but the footpath soon dipped below the road and ran between fields bordered by wild flowers. April and May are the best months for flowers on La Palma, and they looked and smelled wonderful. The path misses the restaurant in a lava cave, Bodegon Tamanca, but there is a bar in Jedey if you're thirsty.