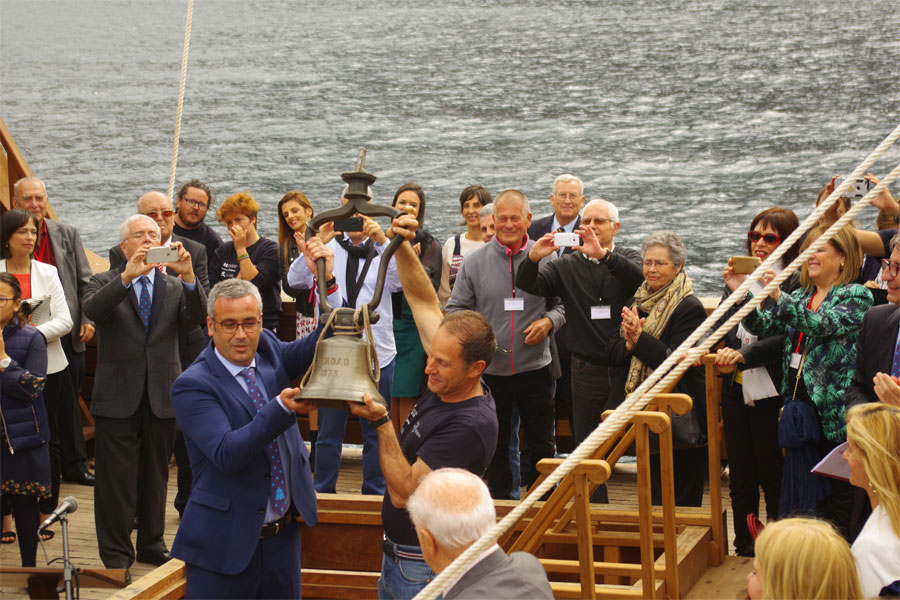 I saw the handover ceremony on Thursday evening. They did a good job, bringing an honour guard in 15th century dress.
The families of the original builder, owner and captains went onto the ship, together with local politicians and people from the naval museum. Speeches were made and the bell formally handed over from the ship's captain (on the right) to the mayor of Santa Cruz (on the left).
The bell was actually carried off the ship by the island's president and the mayor of Santa Cruz.
And then the honour guard carried it in state to the other Santa Maria, the naval museum. Unfortunately I had to leave before it arrived.