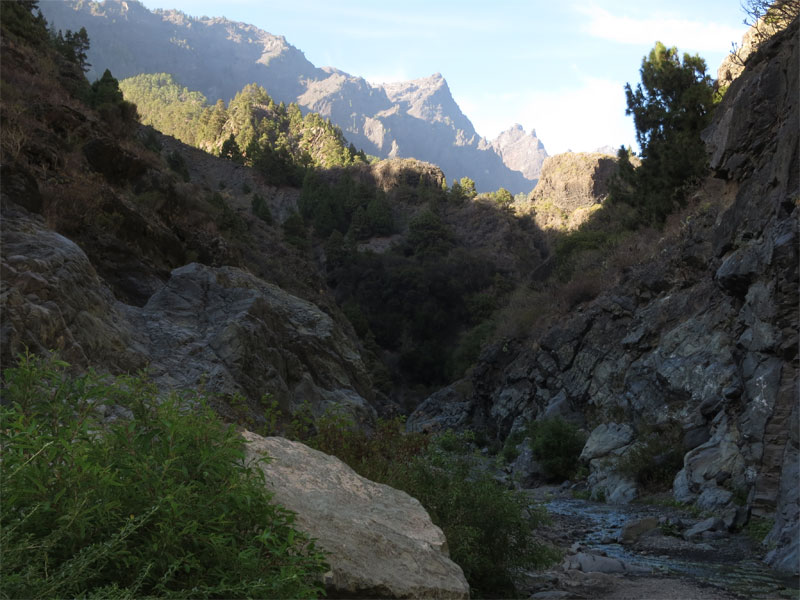 A few years ago I hiked up into the Caldera de Taburiente to finally see the famous Coloured Waterfall. By my standards it was a long hike since it's 5.5 km each way, although it's pretty level. (That is, A Dutchman wouldn't consider it flat, but you only climb about 200 m in 4.5 km. If you carry on to the camp site, that's another 350 m climb in 3.2 km)
The scenery is amazing all the way. I started at the car park near the bed of the river on the road to Briestas and walked up the river bed. For the first bit, it was all dry, but pretty soon there's a little stream babbling in the river bed. That's a rare sight in the Canary Islands in late summer. In places there are willows on the banks of the river with birds twittering in them. You can either scramble up the river bed or take the side paths to avoid waterfalls. At this time of year, there's very little water and it's mostly easier to stick to the river bed.
Fit people take about 2 hours to get to "Dos Aguas" (two waters) where the canal takes water out for irrigation. Above it the Taburiente is definitely a river rather than a stream. If you want to go to the camp site, you bear left here. I carried on towards the right, following the much smaller Almendro Amargo river. After a little over half a kilometre, that splits into two as well, and it's striking.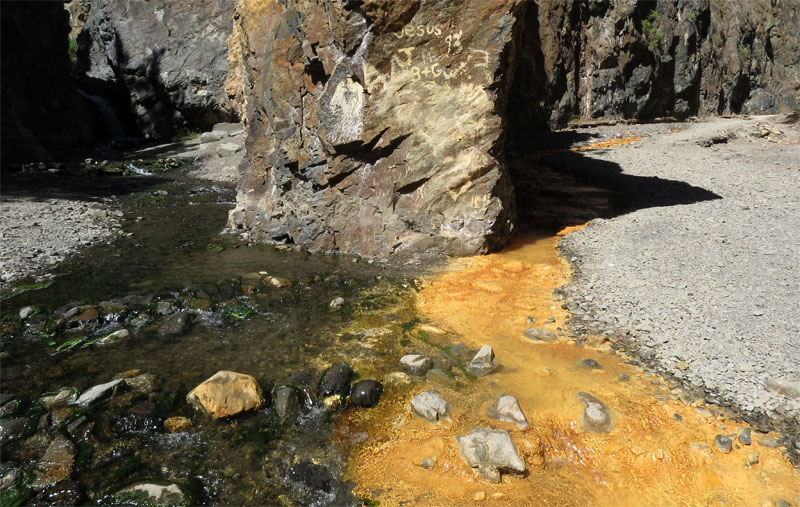 If you follow the Almendro Amargo just a little way, you'll find a waterfall. If it's a hot day, you'll want your swimming costume.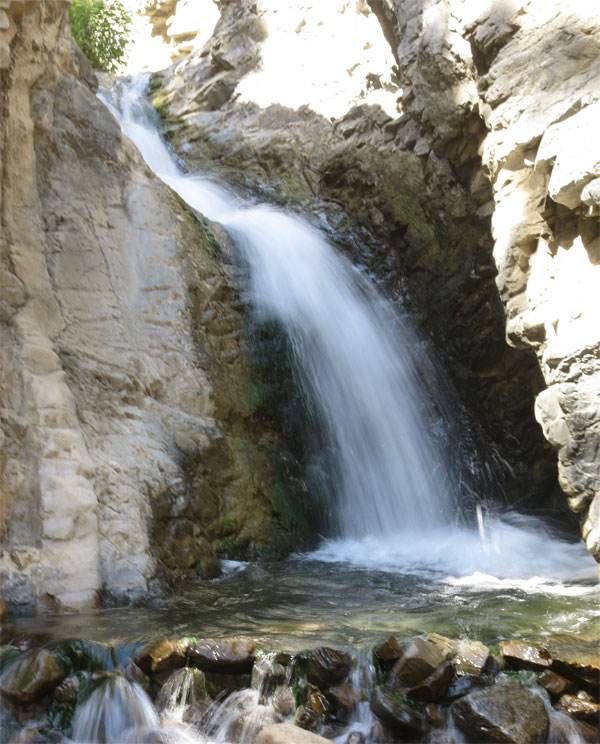 The amazing colour of the Limonero comes from yellow or gold ochre – an iron oxide called limonite dissolved in the water. You can grab some and paint on the rocks.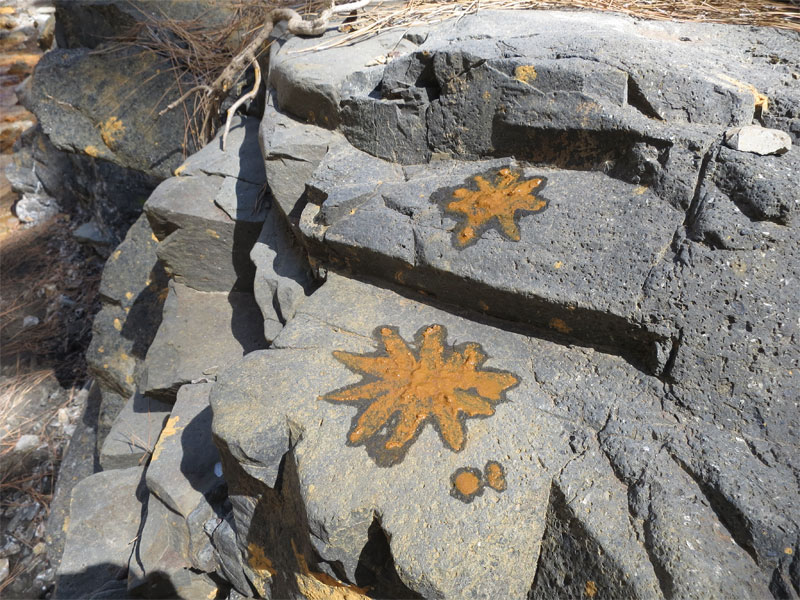 Follow the Limonera for perhaps half a kilometre, you reach the famous Cascada de Colores. There was very little water coming down it, but then this is the driest time of the year. It's still stunning, and there was still enough water for a shower.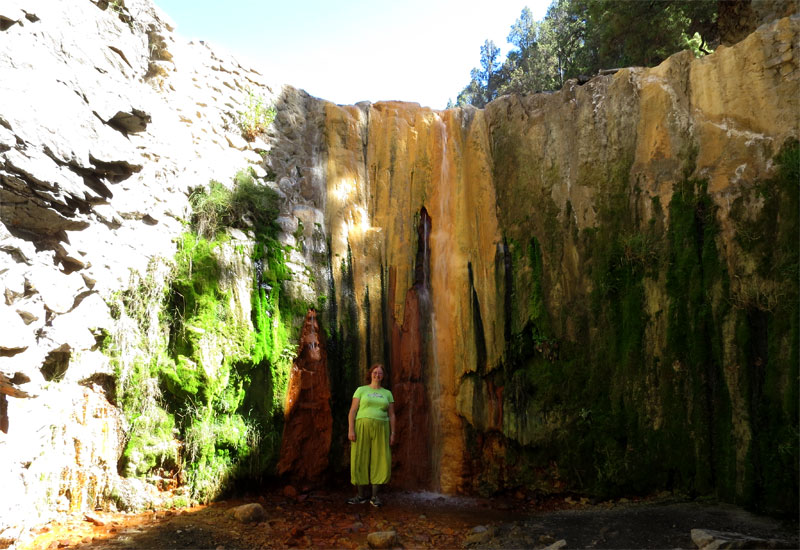 And then, of course, you have to walk back. But the scenery's still stunning and it's all downhill.