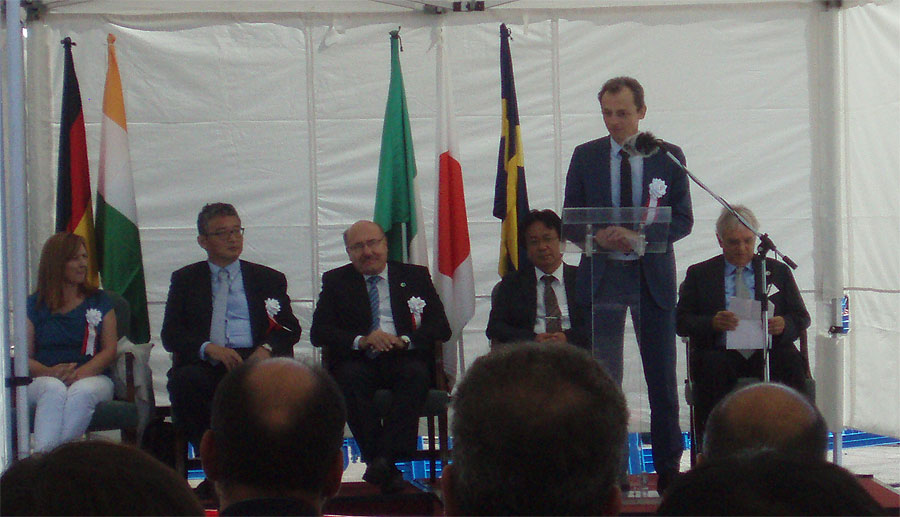 The Large Sized Telescope was inaugurated on Wednesday October 10th.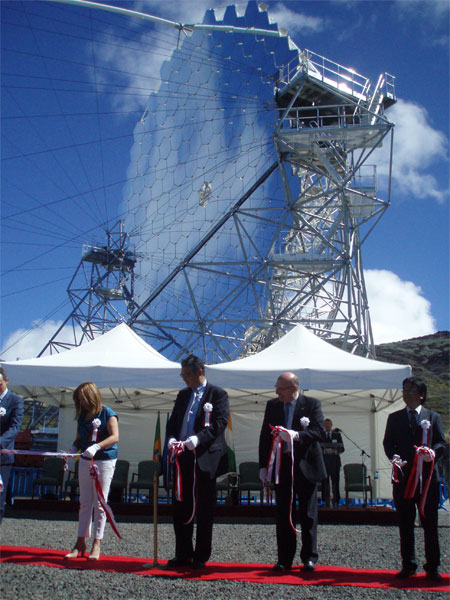 I didn't get chance to take many photos, because I was working. My part in the inauguration was to look after a group of 42 Japanese scientists and engineers for the day, showing them around GTC and the Roque before the speeches and ribbon cutting. The VIPs incuded Pedro Duque the science minister, and Takaaki Kajita Nobel Prize winner and director of the Institute for Cosmic Ray Research in Tokyo. We Also had speeches from Rafael Rebolo, the head of the Canarian Astrophysics Institute; Nieves Lady Barreto, Minister of Territorial Policy of the Government of the Canary Islands; Federico Ferrini, director general of the CTA Observatory; Masahiro Teshima, director of the Max Planck Physics Institute; Masashi Haneda, the Vice President of Tokyo University; Takeshi Nakajima, the Consul General of Japan in the Canary Islands; Anselmo Pestana, president of the Island's Council; Nieves Lady Barreto, Minister of Territorial Policy of the Government of the Canary Islands; Juan Carlos Pérez Arencibia, director of the Roque site; and finally Manel Martínez, coordinator of the CTA in Spain.
As you can see from the photos, the Large Sized Telescope is indeed large. It's 45 m high, weighs 100 tonnes, and the segmented mirror is 23 m across, making it the biggest in the northern hemisphere. Since it's a gamma ray telescope, similar to the MAGIC, the mirror isn't high quality: it just needs to be huge. Since this telescope is bigger than the MAGIC it will be able to see more distant and lower energy gamma ray sources.
This telescope is the first of the Cherenkov Telescope Array, CTA. The plan is to build another 3 of the massive, 23 m telescopes, with a further 15 Medium Sized Telescopes around them. The "medium sized" telescopes will be 12 m in diameter. It's projected to bring 5 million Euros into the island's economy.
And then there will be  another array in Chile, with 4 large telescopes, 25 medium ones, and 70 "small"/ 6 m telescopes, to look at the southern sky.
I'm looking forward to seeing what they discover. It's going to be fun.