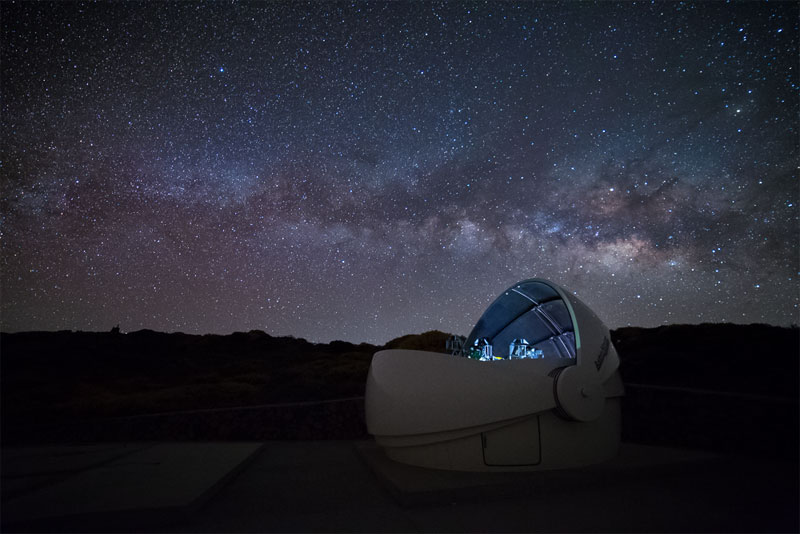 Today the GOTO telescope was inaugurated on La Palma. It's a smallish telescope to try to find the where gravitational waves come from. That is, there are three gravitational wave detectors called LIGO Hanson (in Washington State, USA), LIGO Livingston (in Louisiana, USA) and VIRGO (in Italy) which are about 3,000 km apart, and a third one nearing completion elsewhere. Between them, they can detect gravitational waves and get a rough idea of which part of the sky they come from.
The GOTO telescope will search that part of the sky for anything that might have caused it – the optical counterpart. For example, some gravitational waves are caused by very large supernovas.
To do this, GOTO has to search a large area of the sky, and to look for faint object. It does this by using 8 telescopes on a heavy duty mount.
Each of the telescopes is an off-the-shelf, 40 cm diameter, f2.5 astrograph (a telescope designed for photography). The project scientists hope to get funding for another 8 astrographs in a second dome.
GOTO is run by Warwick University in the UK and Monash University in Australia.