Last night the town of Los Sauces officially ended carnival with a funeral for a sardine. Most places in Spain seem to do this, but the one in Los Sauces is particularly good.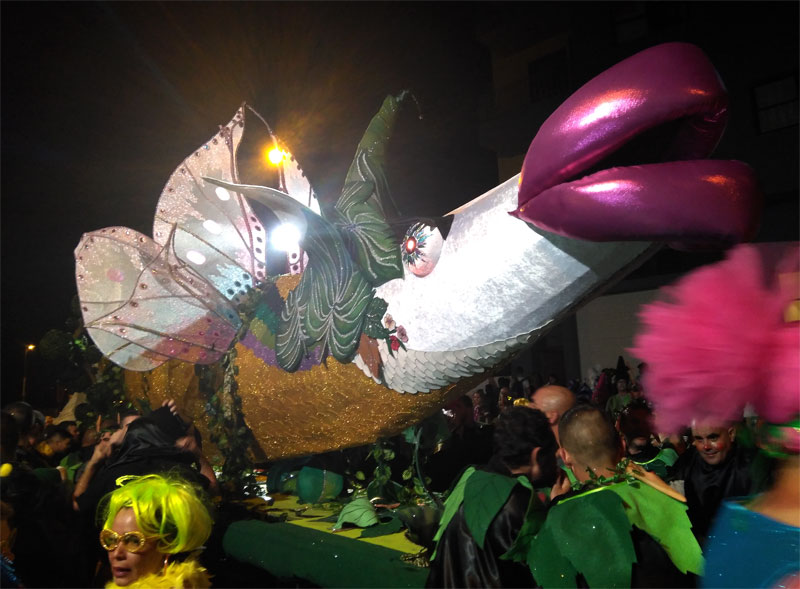 As you can see, they have a huge sardine. Even better, they don't carry her sedately on the back of a lorry. The pall bearers make her dance as though she's in a rough sea.
This year the theme was fairy tales. (I hope to do another post of photos soon, because I saw some great costumes.)
When the procession reaches the square, the sardine is cremated from the inside out. Last night this happened at midnight, rather appropriately. And then the public dance started, which I believe goes on until morning.